Intel Core i5-9300H vs Intel Core i7-8565U – honorable performance from a 15W CPU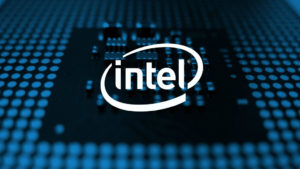 Should you get the new Core i5-9300H or the latest ULV Core i7-8565U processor? Is the difference in TDP going to translate into a huge difference between the two, or Intel managed to close the gap between their two laptop processor series? We are going to try answering these questions in this article.
Visit our Top Laptop CPU Ranking to check these two and many more CPUs.

Specs overview
First things first – both processors are built on a 14nm FinFET architecture. However, the Core i5-9300H uses 45W of power, whereas the Core i7-8565U – only 15W. They are both quad-core processors, where the Core i5-9300H works at 2.40-4.10 GHz Base-Turbo clocks, the Core i7-8565U goes from 1.80 GHz up to 4.60 GHz on a single core. While they both feature 8MB of Cache, the difference between the RAM supported is enormous – Intel Core i7-8565U can go up to 32GB of DDR4 at a maximum 2400 MHz, and the Core i5-9300H tops it with 4-times of that – 128GB of DDR4 which can tick at 2666 MHz.
As of the iGPU – the Core i5-9300H comes with the Intel UHD Graphics 630, while the Core i7-8565U is equipped with the UHD Graphics 620.
You can check out the full specs of the Intel Core i5-9300H and the Intel Core i7-8565U.

Benchmarks
Expectedly, the Core i5-9300H is the better processor of the bunch.
Results are from the Cinebench 20 CPU test (the higher the score, the better)
Results are from our Photoshop benchmark test (the lower the score, the better)
Conclusion
Despite the victory of the Core i5-9300H, we cannot declare it as a clear winner. As you saw, the results from the results the Core i7-8565U was able to post with the ASUS ZenBook 15 UX533, it clearly shows a lot of potentials. However, generally speaking, it lacks some good 13-14% behind its opponent. However, it is able to perform decently at very low TDP, which is very important in thin and light laptops. On the other side, if you prefer raw performance, you'd enjoy the Core i5-9300H more.
All laptops equipped with the Intel Core i5-9300H
All laptops equipped with the Intel Core i7-8565U