How to open the HP ProBook 440 G10 – disassembly and upgrade options
1. Remove the Bottom Plate
– Ensure the laptop is powered off and unplugged from any power source.
– Use a Phillips-head screwdriver to unscrew the 5 captive screws securing the bottom plate. Since these are captive screws, they will stay attached to the bottom panel, so you can't lose them.
– Begin the prying process around the hinge area using a plastic tool, working your way around the edges to lift the plate off.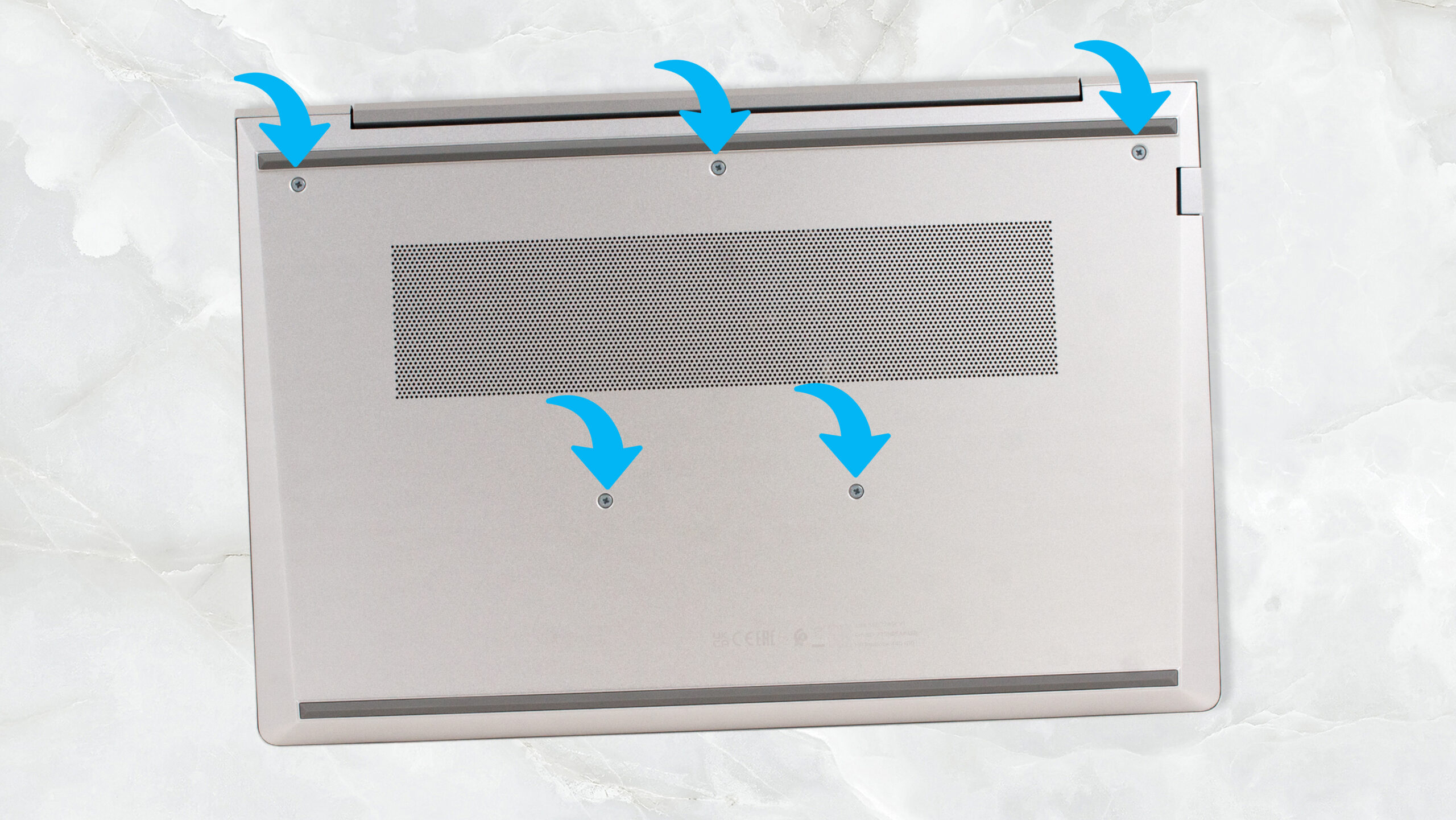 2. Battery Removal
– Prior to working with other components, disconnect the battery connector from the motherboard.
– Unscrew the 4 Phillips-head screws that hold the 51.3Wh battery in place.
– Carefully lift the battery to remove it.
Note: This battery offers up to 9 hours and 5 minutes of web browsing or roughly 7 hours and 42 minutes of video playback.

3. Accessing and Upgrading the RAM
– The ProBook 440 G10 has two SODIMM slots for RAM.
– These slots support a maximum of 32GB DDR4-3200MHz RAM.
You can buy DDR4 RAM modules here: Buy from Amazon.com (#CommissionsEarned)

4. Upgrading the Storage
– The laptop comes equipped with two M.2 slots for SSDs.
– The slot located beneath the cooling fan is compatible with Gen 4 SSDs.
– If no LTE card is installed in the laptop, the second PCIe M.2 slot can be accessed.
You can buy Gen 4 M.2 SSD modules here: Buy from Amazon.com (#CommissionsEarned)

5. Overview of the Cooling System
– The HP ProBook 440 G10 has a straightforward cooling system.
– It features a single fan and a single heat pipe to manage thermal conditions.
Hint: Periodically cleaning the fan and renewing the thermal paste can improve the laptop's performance and lifespan.
To reassemble the device, follow these steps in reverse order, ensuring that all connectors are properly attached and screws are securely fastened.

HP ProBook 440 G10 in-depth review
The last year's ProBook 440 G9 is a great inexpensive business laptop that is also suitable for home usage. Now, the successor is called HP ProBook 440 G10 and it looks almost identically compared to the predecessor. However, the new model can be configured with the 13th Gen Intel Raptor Lake U and P CPUs which means more torture for the cooling system.Of course, if you prefer AMD processors, you can have a look at the Team Red version of this device - the HP ProBook 445 G10. Let's get back to the Intel model - the 768p TN panel is still available. Avoid it like the plague! HP is also offe[...]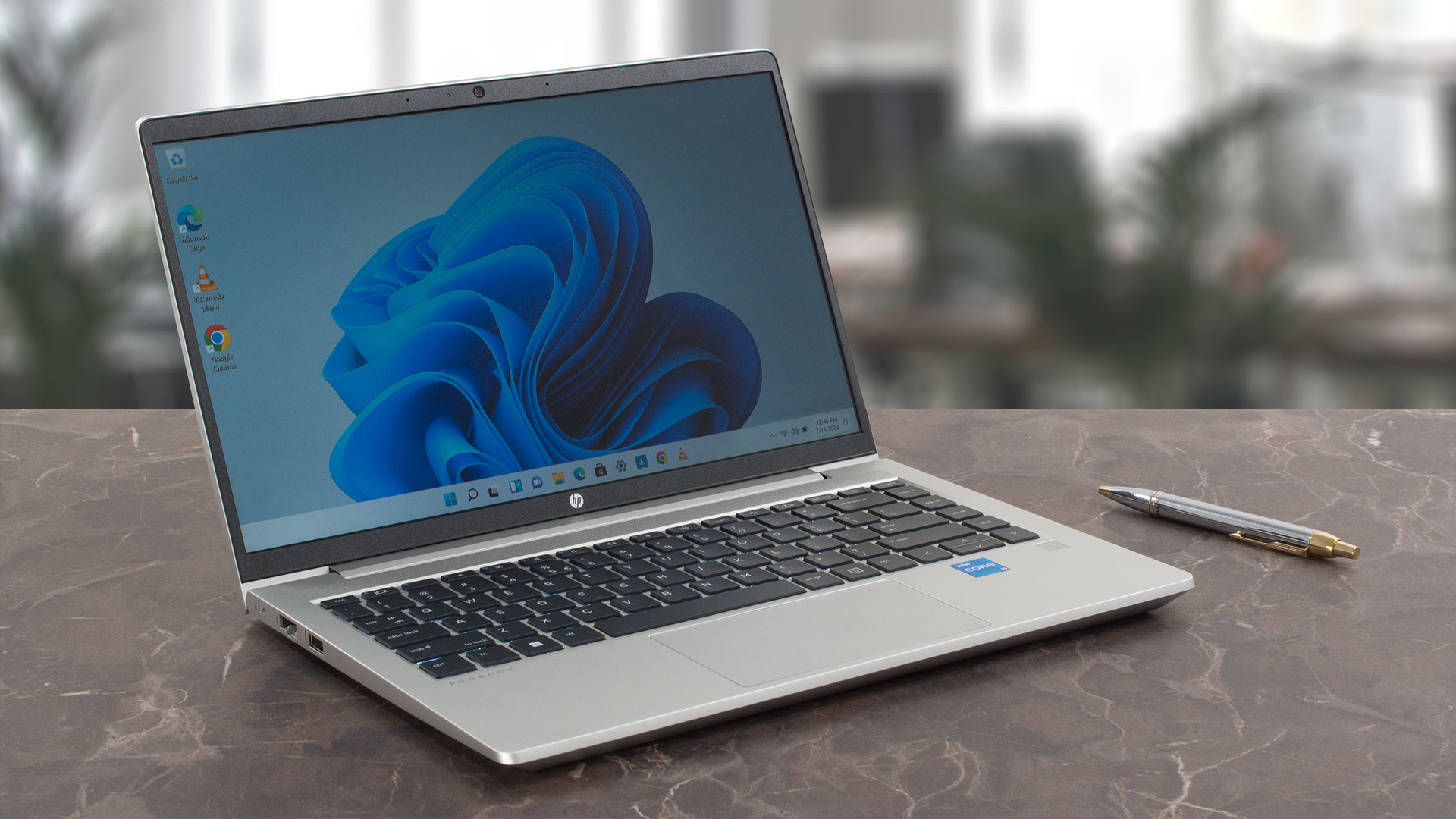 Pros
Its keyboard is backlit (option), spill-resistant, and great for typing
Optional fingerprint reader and IR face recognition
Good contrast ratio and comfortable viewing angles (AUO AUO559C)
2x SODIMM + optional two M.2 PCIe slots for storage
Doesn't use PWM (AUO AUO559C)
Wide port selection
Great performance in short loads
Decent battery life
Cons
Covers only 51% of sRGB (AUO AUO559C)
Lacks an SD card reader
Most goodies are optional
Basic cooling solution