Laptop G-Sync Compatibility List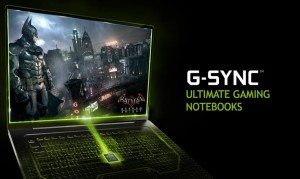 G-Sync is NVIDIA's technology which delivers fluent gaming for the top-tier gaming notebooks on the market. Since we test almost every popular model, this is a list where we'll register the notebooks with G-Sync support for their integrated displays.
If you want know more about the technology, take a look at our dedicated article on the matter – What is NVIDIA's G-Sync and does it really make a difference?
Of course, you can contribute to the list by leaving a comment if you think we've missed a model that supports G-Sync.
You can also check out our Top Laptop Graphics Ranking, Top Laptop CPU Ranking, Laptop M.2 SSD Compatibility List and Top Laptop PWM Ranking.
Laptops with G-Sync displays
You can check the specs and prices of the G-Sync laptop configurations by clicking on the "Check Price" button.
ASUS
Acer
Alienware
Aorus
MSI
HP
Sager