Intel is planning its next generation processors architecture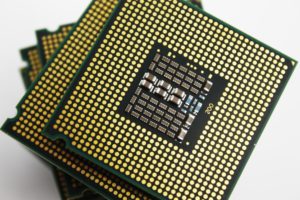 The biggest microprocessor manufacturer in the world – Intel has been using the same old architecture for its products since 2011. This means that the last six years of upgrades have only been some minor tweaks and improvements. Ivy Bridge, Haswell, Broadwell, Skylake and Kaby Lake are all based on the Sandy Bridge design. They have brought lots of improvements in power consumption and other aspects but nothing ground-breaking. This might end in a few years.
The source of this information is Intel's job listing which calls for a Core IP Design Engineer to join the team developing the next generation CPU architecture. This team will work at Hillsboro, Oregon. Inside the job listing, we can read that Intel is looking for an engineer "to build a revolutionary microprocessor core to power the next decade of computing and create experiences we have yet to dream up". 
First of all, we can draw the conclusion that the team will be starting from scratch which means that the new architecture won't come anytime soon. This is not much of a surprise, designing an architecture is no easy task. For instance, AMD took four years to create the Zen architecture and the Ryzen series are the first new products in six years. Back to Intel, it appears that this project is set "to power the next decade" which is in line with Intel's current roadmap. We expect the eight generation Cannonlake to launch later this year, followed by Ice Lake and then Tiger Lake in the near future. All three of which based on the current Sandy Bridge design.
Information about the next architecture is little to none but we can expect the usual goals – smaller more dense chips, lower power consumption, increased performance etc. However, Intel could be developing a more mobile-friendly x86 architecture as its presence in the mobile market is almost negligible. And we can't argue that mobile devices are the future. This could potentially open a new market for Intel. Of course, these are just thoughts. What is really going on only time could tell.
Meanwhile, you can check out all currently available Intel products over here: http://amzn.to/2nwU3e8