[Comparison] Lenovo ThinkPad T15 Gen 2 vs T15 Gen 1 – what are the differences?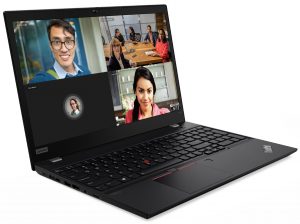 Every time a new laptop gets released, we see a decline in demand for the old one. Most of the time, this is justified as new devices get the more recent and more powerful hardware along with a refreshed exterior, in order to feel different and hopefully, better.
Lenovo ThinkPad T15 Gen 2: Full Specs
Lenovo ThinkPad T15 Gen 1: Full Specs / Detailed Review
With the Lenovo ThinkPad T15 Gen 2, we see almost no change, in terms of looks, but under the hood, the story changes drastically. Today we are here to draw a quick parallel between the T15 Gen 2 and the T15 Gen 1 in order to see what is different.
In terms of design and the overall build quality, things look pretty much identical. We have the same body design, except for the lid, which looks different now. As for the build materials, we hope Lenovo sticks with the magnesium-reinforced plastic base and hybrid polymer for the lid, as was the body of the T15 Gen 1, which was quite sturdy, with almost no flexes or twists.
The display situation remains the same with there being two 15.6-inch IPS panels. The base one has a Full HD resolution, and if the panel remains the same as the one from last year, it had mediocre color coverage, but great viewing angles and contrast ratio. As for the other panel, it has a UHD resolution, supports Dolby Vision, and has a maximum brightness of 600 nits, which would make it a treat to look at and use.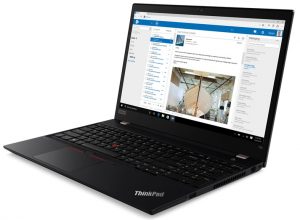 Lastly, the specs, are far and away better than the ones that we had last year. Lenovo has done the sensible job of replacing the Comet Lake U-series processors with the newest Tiger Lake chips from Intel. You get 4 choices for CPUs, two Core i5 and two Core i7 options.
All of them come with the Iris Xe Graphics G7, with the Core i5 models getting the slightly less powerful version with 80 Execution Units (96EU on the Core i7 models). If you want a separate GPU, however, you get the option of an NVIDIA MX450, whereas the T15 Gen 1 had the MX330.
I/O is generally the same, with the exception that you get upgraded to Thunderbolt 4 support and one more Thunderbolt port, in the place of one of the Type-C ports.
All Lenovo ThinkPad T15 Gen 2 configurations:
All Lenovo ThinkPad T15 Gen 1 configurations: