Apple iPhone 6s first impressions – a decent upgrade of the most successful phone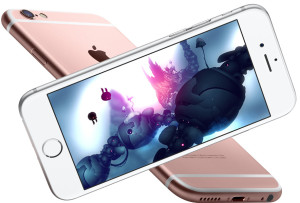 It seems that we've already seen everything in the smartphone world and we couldn't be surprised with anything except lower the prices, perhaps. Synthetic performance achievements aren't that interesting anymore and reducing the price tag isn't something that we can genuinely expect from Apple. So what could be the game changer, the "one more thing", the impressive feature that we've gotten used to see at Apple events?
As a matter of fact, from now on anything aside from implementing a significant invention in terms of battery life is just a decent upgrade, and at this point we don't see what could impress us as much as we would like, or as much as the last generations flagships did.
Don't get us wrong – iPhone 6s is a great phone and if you don't own an iPhone 6, you'll be awesomely surprised by what can you do with it. Having in mind that you're reading this here on this site, we can assume you're familiar with 6s' predecessor (and if you're not, you could get acquainted through our iPhone 6 in-depth review). Let's take a look then at the differences between the last two models and our impressions from the first couple of days with iPhone 6s.
You can check the current price and buy Apple iPhone 6s from here: http://amzn.to/1R71e5b

How it feels
Chances are you won't feel any difference holding the two phones if you don't notice the little "S" imprint on the back. Actually, there are some changes of lesser importance and one that we're glad to see. The not-so-important ones are the 14 g weight increase (129 to 143 g) and the 0.2 mm increase of the width – 6.9 to 7.1 mm. Both of them are mainly a result of the inclusion of 3D Touch display, which we'll look at a bit later.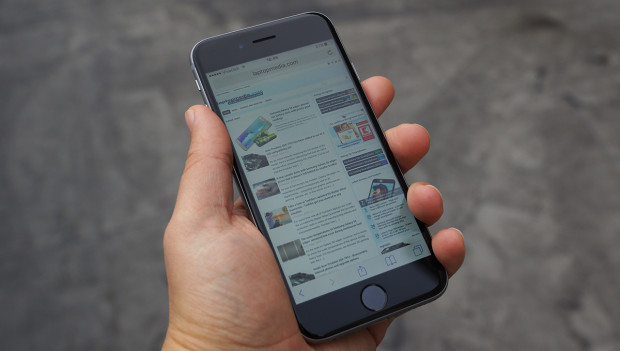 The change that we're happy to see is the construction material – Apple has changed last year's Aluminum with 7000 series aluminum alloy and as you might guess, it's tougher than ever. Yes, the so called #BendGate is over (it was rather exaggerated, anyway) and you can rest assured that your 6s won't become an Apple G Flex when you sit on it, even if you're a late-night snacks enthusiast.
Apple has also said that iPhone 6s uses a pretty strong glass made through a "special dual ion-exchange process". We currently don't have the necessary equipment to analyze that, but it's good to know.

3D Touch Display
In addition to the capacitive technology for the screen, Apple has added a layer that measures how much pressure you put when you touch it. It gives you the ability to interact with the operating system in yet another way. Basically, it's something akin to a "right-click". Some of the main apps have Quick Actions menus when you "force touch" them on the Home screen. That's not all – you can "Peek" and "Pop" on messages, mails, etc. Let's allow the video demonstration by Apple speak for itself.
Camera
Apple doesn't pursue the highest camera pixel count on the market, but the company always wants to be at the top when it comes to photo quality. This time around the upgrade includes some megapixels as well (12MP instead of 8MP), but Apple emphasizes on the state-of-the-art sensor, new image signal processor, advanced pixel technology, Focus Pixels and improved local tone mapping. We'll inspect everything in our detailed review, but for now we could say that we really like the camera quality. Apple has also jumped on the 4K bandwagon by giving you a choice between 4K@30fps, FHD@60fps, FHD@30fps and 720p@FPS. You should keep in mind that a minute of 4K video is approximately 375MB, so if you choose the 16GB version of 6s, you will easily find yourself hitting the storage wall.

Performance
Apple's third-generation SoC, A9, officially offers up to 70% higher CPU performance and up to 90% higher GPU performance compared to A8 in iPhone 6. We're going to do some tests in order to confirm or controvert this, but the most important thing is that everything in iOS runs as fast as expected – no complaints here. The new iPhone doubles the RAM of its predecessor (2GB instead of 1GB). This could come in handy.

We've got a lot more things to share with you, so expect news from our laboratory, and of course, our in-depth review with everything you might need to know. Needless to say, if you need us to check something specific or conduct an additional test, don't hesitate to use the comment system below.
You can check the current price and buy Apple iPhone 6s from here: http://amzn.to/1R71e5b
[ad_728]

Specs sheet
| | |
| --- | --- |
| Operating system | iOS 9.0.2 |
| CPU | Apple A9 (2-core, 1.84 GHz, Twister) |
| RAM | 2GB RAM |
| Storage | 16GB |
| GPU | PowerVR GT7600 (6-core) |
| Display | 4.7-inch (11.94 cm) – IPS, 3D Touch, 1334 х 750 pixels (326 PPI), Dual ion-exchange processed |
| Connectivity | LTE, Wi-Fi 802.11b/g/n/ac, Bluetooth 4.0 + A2DP, NFC, GPS (a-GPS + GLONASS), Lightning port |
| Cameras | 12MP, TrueTone Flash LED, 4K@30fps (back); 5MP, 1080p@30fps (front) |
| Features | Accelerometer, gyro, proximity sensor, compass, barometer, Touch ID fingerprint sensor |
| Battery | 1715 mAh |
| Dimensions (W/H/D) | 143.4 x 70.5 x 7.1 mm |
| Weight | 143 g (5.04 oz) |