Here are all the upcoming Intel Coffee Lake-H CPUs for laptops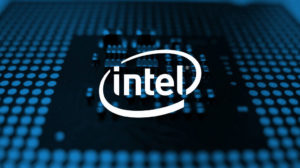 An Intel roadmap has surfaced on the Internet and it reveals detailed information about a plethora of upcoming processors. There are different families, series etc. and a lot of desktop models as well but we will focus on the Coffee Lake-H mobile CPUs.
Although Intel's 8th generation is available since the end of the summer, in the mobile department we were stuck with a few Kaby Lake-Refresh models. Not that we complain about their performance but they aren't the new Coffee Lake architecture. By the looks of it, all models below should become available before the end of Q2 2018.
We get two Core i5 and two Core i7 Coffee Lake-H CPUs. We also add two new Xeon processors – the Xeon E-2176M and Xeon E-2186M. They are part of the Mehlow Workstation platform and are part of the Coffee Lake-E series. They should also become available until the end of Q2 2018.
Below you can find the specs of all the mentioned models as well as a link to their pages with detailed information including price and benchmarks when they become available.
| | | | | | | | |
| --- | --- | --- | --- | --- | --- | --- | --- |
| |  Cores |  Threads |  Base clock |  Multi Core Boost |  Single Core Boost |  L3 cache |  TDP |
|  Core i5-8300H |  4 | 8 |  2.30 GHz |  3.90 GHz |  4.00 GHz |  8MB |  45W |
|  Core i5-8400H |  4 | 8 |  2.50 GHz |  4.10 GHz |  4.20 GHz |  8MB |  45W |
|  Core i7-8750H |  6 |  12 |  2.20 GHz |  3.90 GHz |  4.10 GHz |  9MB |  45W |
|  Core i7-8850H |  6 |  12 |  2.60 GHz |  4.00 GHz |  4.30 GHz |  9MB |  45W |
|  Xeon E-2176M |  6 |  12 |  2.70 GHz |  4.10 GHz |  4.40 GHz |  12MB | cTDP 45-65W |
|  Xeon E-2186M |  6 |  12 |  2.90 GHz |  4.30 GHz |  4.80 GHz |  12MB | cTDP 45-65W |