Inside Alienware Alpha – disassembly, internal photos and upgrade options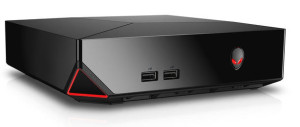 It's a rather old device but we wanted to do a full review of the Alienware Alpha since it's a good alternative to the conventional consoles or gaming laptops. It boasts relatively good specs for the asking price and we are on a mission to see how it handles the latest titles on the gaming market. Until our full review, let's see what hides under the hood.
You can search at Amazon.com for available configurations.

1. Removing the bottom plate
The device sports NVIDIA GeForce GTX 860M (2GB GDDR5) soldered GPU, but the CPU can be upgraded since it uses LGA socket. But more on that later.
First off, you need to remove the 4 screws hiding in the holes around the edges of the device. Once removed, you can proceed with prying it up with a plastic tool or some sort. Also, there's a small cap at the bottom that hides a small compartment and one USB port. Probably, you can use it with a normal USB stick and save some space without the unit sticking out with an external port.
Once you've removed the bottom plate, you will see a few screws but you might want to remove only one of them. It's located right above the big metal plate and once you've unscrewed it, push it upwards in order to release the HDD beneath it. We found out that our unit uses a 500GB Toshiba HDD, because we have the budget variant.

2. Removing the top piece
The top piece is also easily removed once you've detached the bottom plate. Just lift it gently and you will see two fans – one for the GPU and one for the CPU.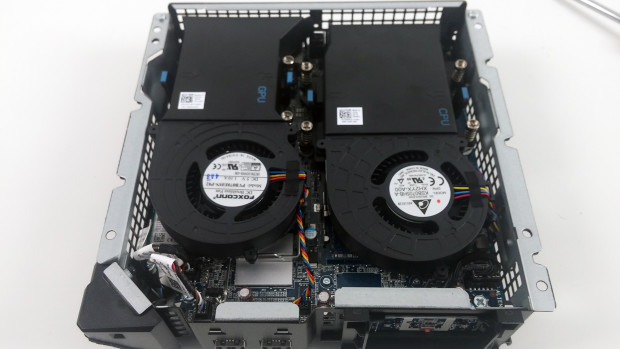 Remove the screws that hold the CPU and GPU fans (be careful with the latter, though, there are two levers that release the casing of the GPU) and you will see the CPU, which in our case is Intel Core i3-4130T. The cool thing here is that it can be changed using another Haswell CPU and if you feel the need to do so, you can opt for a higher voltage processor.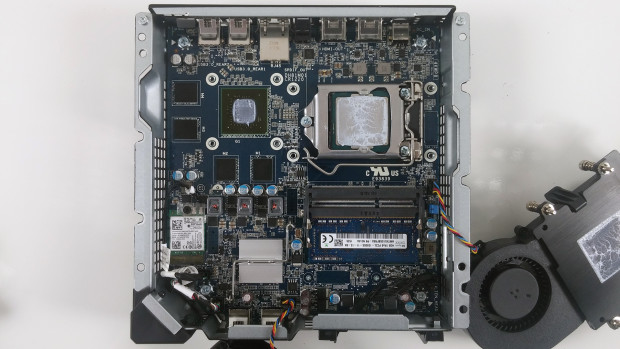 However, the GPU is soldered to the motherboard so you can only remove the radiator.
3. Other upgrade options and hardware
Our unit came with only 4GB of RAM leaving one extra slot on the motherboard.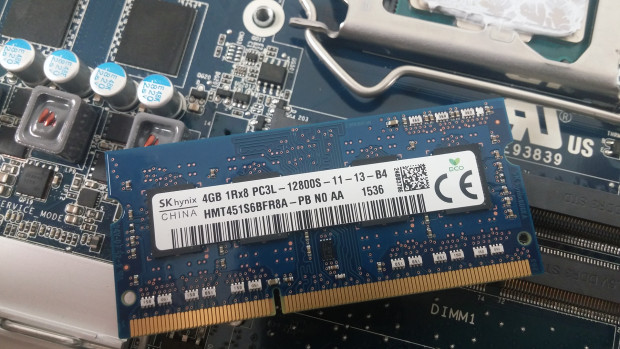 Also, the unit supports Wi-Fi connection using Intel Dual Band Wireless-AC 7265 module.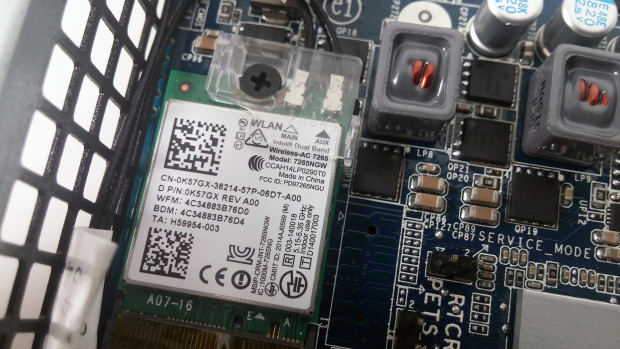 4. List of hardware
Toshiba 500GB HDD @5400 rpm
4GB SKhynix DDR3 RAM chip
Intel Dual Band Wireless-AC 7265 Wi-Fi module
You can search at Amazon.com for available configurations.