[Specs and Info] MSI Vector GP77 (13Vx) – The best value that MSI offers?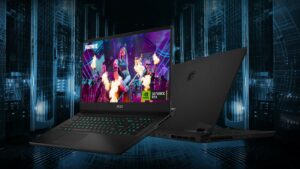 MSI's GP series has been very good, despite hiding behind different names each year. What started off as the Leopard is now the Vector, which sounds like a bit of a side grade, purely in terms of the name. The rest of the laptop has been excellent, utilizing its powerful hardware really well, while providing quality displays that are good not only for gaming, giving the laptop a lot of flexibility. Today we have the latest model, powered by the 13th Gen Raptor Lake CPUs and RTX 40-series graphics.
Today we're giving you a quick overview of the MSI Vector GP77 (13Vx).
MSI Vector GP77 (13Vx): Full Specs 
Design
The GP series got a refresh in 2021 and MSI has been using it ever since, for all the right reasons. The laptop comes with an aluminum chassis that looks spectacular. It's sleek, with chamfered corners and sharp edges. The front is elegant, while the rear end is more aggressive. The hinge covers are bulging a bit, leading the way to the heat vents on the back. Branding is minimal, with a reflective black MSI dragon logo on the lid. Overall, you'd have no problem strolling around the office with the Vector in hand. Now, the weight is sufficient, as this is a 17.3-inch device. It weighs 2.80 kg and has a profile of 25.9 mm, which isn't exactly portable.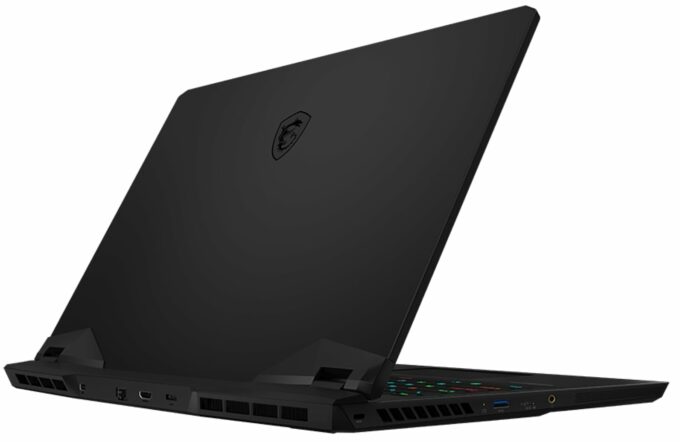 Display
The Vector offers two IPS display options, either a Full HD panel with a 144Hz refresh rate or a QHD display with a 240Hz refresh rate. We've previously tested last year's Vector with a QHD 165Hz panel and it was amazing, providing good brightness, as well as amazing colors for both gaming and Creator work.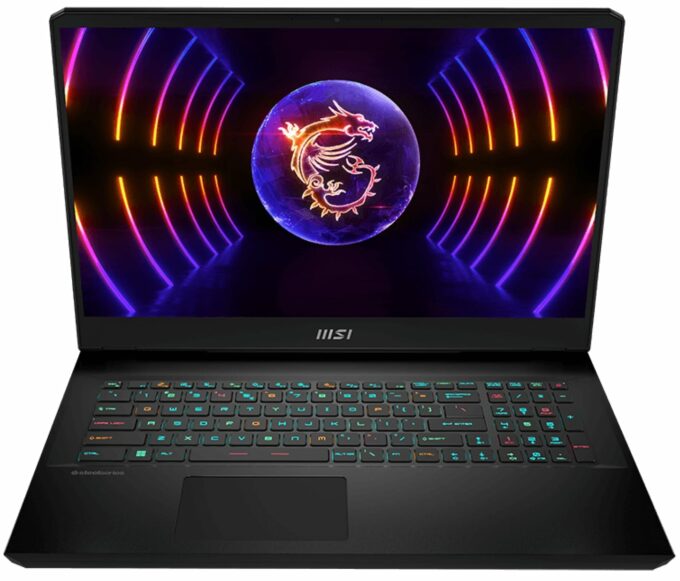 Specifications and features
In terms of hardware, you don't get a lot of options, with the Core i9-13900H being the only available CPU. Still, it's a pretty good hill to die on, as the chip has 14 cores and 20 threads. For graphics, you pick between the RTX 4060 and the RTX 4070, both with a 140W power limit. The two GPUs will be totally enough for 1080p gaming, while the 4060 can even handle 1440p with ease. As the laptop has a larger screen, you might want to shell out a bit more cash for the QHD panel, which ensures crispier visuals.
Speaking of panels, you can connect up to three additional displays, as the laptop has one USB Type-C 3.2 (Gen. 2) port, an HDMI 2.1 connector, and a DisplayPort mini, so if you want to be as productive as possible when at home, you can.
Regardless of if you plan to use more displays, you want the laptop to perform well and as you might know, heat and thermal throttling can get in the way of that. To prevent such things from happening, MSI employs its Cooler Boost 5 setup, which has 5 heat pipes and two fans, which amply cover the CPU, GPU, and other parts of the motherboard, like the VRMs and the GPU memory.

Dimensions
397 x 284 x 25.9 mm (15.63" x 11.18" x 1.02")
All MSI Vector GP77 (13Vx) configurations: