Which are the cheapest laptop models based on NVIDIA 9xxM GPUs, and how does the new series penetrate the market?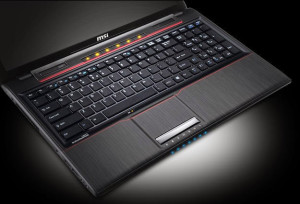 We're still waiting for the official launch of the new NVIDIA GeForce 940M / GTX 950M / GTX 960M / GTX 965M graphic cards, whose embargo falls in two days (on 12th of March). There are some online stores though, which failed to comply with NVIDIA's request and revealed some interesting prices to the end-users.
Of course, we're constantly observing the market and we share the updates, so you are well-informed of the upcoming devices if planning to buy a new computer.
Our latest research shows that MSI, ASUS, Acer and Lenovo will be the first companies to bring these GPUs to the market and you can see some of the configurations below.

MSI
MSI has prepared 6 models, which run 950M, 960M and 965Ms, and their prices vary between 874 and 1859 EUR. The cheapest one (as far as we can define 874 EUR as "cheap") is MSI GP60 – a gaming machine with a 15.6-inch screen, Core i5-4210H, 8GB of RAM and the entry-(gaming)-level GeForce GTX 950M.
If you want the same laptop, but with a more powerful processor, you can choose the Core i7-4720HQ version, which will cost you 93 EUR more (971 EUR). If you're looking for a 17-incher, you should check GP70 – it's almost the same notebook, but with a larger display, and fortunately with a slightly "larger" price – 995 EUR (with Core i7-4720HQ).
MSI GE62 "Apache" is a good-looking gaming laptop, with a powerful NVIDIA GeForce GTX 965M GPU and starting price of 1238 EUR for configuration with i7-4270HQ and 8GB RAM. It's 17-inch brother is priced 61 EUR higher.
MSI GS70 "Stealth" is next in line with its price of 1602 EUR for configuration with 17-inch HD screen, i7-4720HQ and 128GB SSD + 1TB HDD. It features GeForce GTX 965M, so the chances are it will fulfill your high-end gaming needs. It's interesting that we can't find its 15-inch brother (GS60) at a lower price, but instead, its respective configuration costs 50 EUR more. Update: You can find the same (15″) configuration in France, at a much lower price – starting at 1348 EUR.
ASUS
That's all we have about MSI, so let's take a look at ASUS, which also has prepared something up its sleeve. One of them is the updated N551JX with GeForce GTX 950M, priced at 1099 EUR in configuration with Core i5-4200H processor and 8GB RAM. We also found an N551 with an i7-4720HQ, 8GB RAM and 128GB SSD + 1TB HDD at a price of 1209 EUR.
Besides the two mainstream machines, ASUS has also prepared a low-end configuration, featuring GeForce 940M GPU. It is a part of the X555 series and has a Core i3-5010U Broadwell processor, 4GB RAM and 500GB HDD. You can find it at a price of 457 EUR.
The cherry on the cake is ASUS G501 – ultra-thin gaming laptop with GTX 960M. You can find more information here:
http://laptopmedia.com/news/list-of-all-asus-gaming-laptops-which-are-coming-with-nvidia-geforce-gtx-960m-965m/
Acer
It seems that Acer will use its Aspire Nitro series both in Mainstream configurations, as well as high-end ones. Acer Aspire VN7-571G runs Intel Core i5-5200U and NVIDIA GeForce 940M, which is a kind of uncommon GPU for a gaming series, so obviously Aspire Nitro is also strongly targeted at the business users. The price for this particular configuration is 752 EUR and if you want to turn the business machine into a gaming one, you should pay 295 EUR more (1047 EUR) for the version with NVIDIA GeForce GTX 960M. The latter also has a powerful Intel Core i7-4720HQ and 8 gigabytes of RAM, so it's suitable not only for gaming, but also for a hard work with Photoshop and Cinema3D-like applications.
Update: GTX 960M is officially launched and the Bulgarian store Laptop.bg is already selling it at a starting price of 850 EUR.
Lenovo
We can also mention Lenovo's ThinkPad T550, which we have already written about. It's a business-class and a high-end machine, so the price of 1500 EUR shouldn't frighten you.
Update: The refreshed Lenovo Y50s are also almost here:
http://laptopmedia.com/news/lenovo-will-launch-its-new-960m-based-y50s-this-week/
Source: Browswave