Why the huge difference in performance of some Core m processors and what seems to be the problem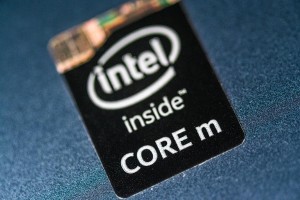 We still have a bad taste in our mouth since last year's Broadwell Core m chips due to some bad cooling design and implementations on OEMs' side. Unfortunately, we are going to have the same problem this year, although we are not quite certain. Here's what we think.
In our review of the new Skylake chips, we mentioned that the Intel is going to control and observe the implementation of the new Core m CPUs more closely due to last year's failure in some. The company is expected to give some strict guidelines to the OEMs in order to ensure maximum performance since last year's Broadwell Core m CPUs were performing quite differently on various devices, but we still have our concerns.
You can find devices with Core m SoC's here: http://amzn.to/1UnXr7n
So, we ran the usual benchmark tests on the new Lenovo Yoga 900S and the results were quite impressive, especially in the GPU department. However, the Yoga 710, which sports the very same Core m5-6Y54 processor, scored significantly lower results and we are not quite sure why. Still, we have a few theories.
Firstly, it's possible that both notebooks provide different cooling capabilities, but the internal photos show little to no difference in the cooling design. We all know that passive cooling systems strongly influence the overall performance of the SoC. If we assume that this isn't the case, we are left with two other possibilities. Either the SoC on the Yoga 710 is its early stage of development (we are using an early engineering sample, after all) or the TDP of both chips is different.
If you haven't read about the Core m5-6Y54 SoC, we suggest you do so here. We already explained that the chip's performance strongly depends on the TDP – it varies from 3.5W to 7W. So it's possible that the Yoga 710 is using the same chip but draws less power resulting in lower performance.
We are still waiting for more laptops to arrive with Core m SoC's so we can run a few more tests until we've established a pattern. Only then we will be sure whether or not OEMs have complied with Intel's guidelines or we are seeing the Broadwell Core m story all over again.
You can find devices with Core m SoC's here: http://amzn.to/1UnXr7n

CPU performance
Results are from our Photoshop benchmark test (the lower the score, the better)
Results are from the Fritz chess benchmark (the higher the score, the better)
iGPU performance
Results are from the 3DMark: Fire Strike (Graphics) benchmark (higher the score, the better)