AMD announced next gen Ryzen and Vega based on a 12nm node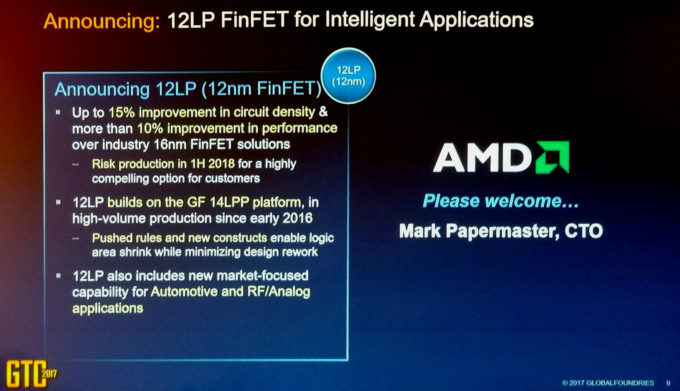 The silicon company that metaphorically resurrected in 2017 has brought serious competition in the semiconductor business for microprocessors for the first time in years. We are talking about the smash hit Ryzen by AMD that blasted the company back to its former glory. However, one successful year is not enough to secure AMD's place. To do so the company must continue to make its fans happy.
No worries though. AMD seems to understand this as it is not only releasing new and new products, it is innovating. Alongside GlobalFoundries, AMD announced that the refresh of the Ryzen processors and Vega graphics card will be based on the all-new 12nm LP node. The new chips will begin production as soon as the first quarter of next year and by the first half of it, we should see the new products available on the market.
This means that AMD will be the first to shrink down the currently used 14nm die as Intel's Coffee Lake is based on the 14nm+ node and the 10nm Cannonlakes won't happen until the second half of 2018.
AMD has previously shared its plans for the Zen 2 and Zen 3 architectures which will be based on the 7nm and 7nm+ and should come to life until 2020. However, before Zen 2 we will see the Ryzen Refresh which was dubbed to be based on the existing 14nm node but it looks like that a statement is final until a new one occurs.
Only time will tell just how exactly will things turn out but we are eager to see what Intel and AMD have got for us. Meanwhile, you can check all currently available AMD products over here: http://amzn.to/2jzfLfq