Apple's MacBook Pro and Air updates coming next month + AMD reportedly working close with Apple for next year's MacBooks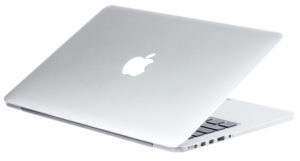 Some of you may have been left pretty disappointed to see Tim Cook talking only about iPhones on this year's September launch event. But not all hope is lost. An analyst Rhoda Alexander from IHS Markit Technology predicts that the company is gearing up for a MacBook Pro and Air launch next month.
We expect the refreshes of both lineups to offer a big set of features, which aren't present in the current generation of Apple laptops. Oh, and the analyst thinks that the MacBook Air will be offered only in 13-inch form factor from now on and it kind of makes sense since the 12-inch MacBook fills the gap for those wanting a more compact device with a mobile processor. Speaking of processors, rumors suggest that this year's MacBooks will run on Intel's Skylake chips instead of the freshly announced Kaby Lake chips. Nevertheless, the Kaby Lake processors will still make it to the MacBooks but sometime in 2017.
Anyway, the OEM is expected to release the devices with a number of USB-C ports but unlike the current 12-inch MacBook, they will be USB-C Gen 2 with 10Gbps bandwidth. We are also expecting a Touch ID but that's unconfirmed information for now. We also hope that the new MacBook Airs will be on par with today's standards and finally include an IPS panel in the package instead of using the outdated TN displays.
On another note, there's a word that AMD is discussing collaboration with Apple on delivering custom SoCs based on the upcoming Zen architecture by the end of 2017. Reportedly, the hardware, which AMD is going to provide, is part of the APU lineup with HBM2 and Polaris-based iGPU. It's the perfect time for AMD to seal a deal with Cupertino's tech giant because of the all financial problems it's currently having.