Bethesda accidentally confirms AMD Radeon RX 490 (Vega 10)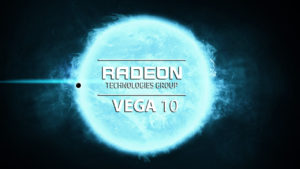 Bethesda, the publisher of some really popular gaming titles such as Doom, Fallout, Skyrim, and more, seems to have accidentally disclosed the name of the new AMD Vega 10 GPU – Radeon RX 490.
Perhaps, disclosed is not the best word to use in this case since there were some rumors, so we could maybe say that they confirmed what was already in the air.
In the meantime you may want to check all currently available AMD products on Amazon.com: http://amzn.to/2kPFAsq
How did this happen? Well, Bethesda announced it will release a new HD Texture Pack for the Fallout 4 (PC version) plus the system requirements for this package. As you may guess, it's in this list that the name Radeon RX 490 was spotted. What's more, the leaked information also suggests that the chip in question will sport 8 GB of graphics memory.
And here's a screenshot confirming all of the above-presented information: