Check this Gobook ultrabook – Windows 10, quad-core CPU, 4GB of RAM [45% off]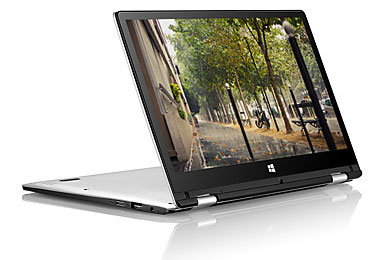 With the advent of the new school year there is usually a growing demand of laptops. Naturally, not all of us can afford to spend huge amounts of money for a new notebook for the kids or just a replacement of one's old daily driver. It is for this reason that we composed this short article. What we have in mind is an affordable ultrabook – the 11.6-inch Gobook which is currently on sale for only €193.48 (45% off the regular price).
If you are eager to directly grab this no-brainer, you can do so HERE.
And so, let us quickly go through the more notable technical specifications. We are dealing with а quad core Intel Atom Z8350 processor, 4GB of DDR3L RAM, an integrated GPU and 64GB of storage. As you may see, this is not a gaming machine but it will be quite enough for a student or anyone who needs a machine for browsing and other similar tasks.
What's remarkable here, though, is that for this price you get an 11.6-inch touch-sensitive IPS display with Full HD resolution (1920 x 1080p). For this screen ration the resolution is pretty decent, not to mention the expected wide viewing angles and contrasty colors thanks to the IPS panel. One other noticeable merit is the fact that this is an ultrabook, meaning that it will be quite portable and lightweight. Furthermore, the screen hinge allows you to position the screen in whatever mode is most suitable for your particular needs.