Dell Inspiron 5551's display has good properties rarely found in the budget class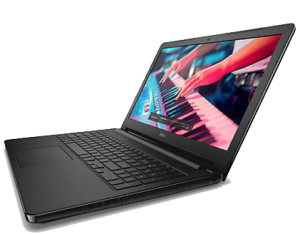 A full review of the Dell Inspiron 5551 is on the way and we've just received the readings from our lab testing regarding the screen. Quite typically, we can't expect much from a budget notebook, but as it turns out this notebook has a lot more to offer than we anticipated.
The notebook features TN panel with 1366 x 768 resolution with poor viewing angles and low color gamut coverage – only 53%. Some of the most commonly used colors are lacking 100% saturation so colors may appear a bit pale, but this is mainly due to the TN panel used inside the laptop. Quite understandable for this price range. However, high enough brightness for well-lit rooms is at hand (230 cd/m2) and more importantly – no screen flickering above 25% brightness. This means that the notebook is suitable for long hours of work without any effect on your eyes. That's something you don't see every day even with high-end machines. You can see the results on the graph below.

The full review is on the way and we are happy with most of what the notebook has to offer. Stay tuned.