Dell Inspiron 5759's battery life is understandably average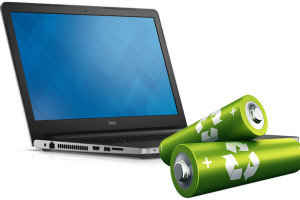 Usually, 17-inchers' battery runtimes are lower than average compared to 15-inch notebooks but surprisingly, the Inspiron 5759's battery is just about average and even surpasses its own predecessor. And that's solely on the CPU since both machines, Inspiron 5758 and 5759, feature identical hardware but latter has the newer Skylake Core i7-6500U processor. The GPU shouldn't be a factor here because the iGPU is capable of handling the usual browsing and video playback tasks.
You can find the notebook's price and availability here: http://amzn.to/1SnQA9y
So the Dell Inspiron 5759 scored 328 minutes of browsing and 282 minutes of video playback. That's roughly 6-10% increase in battery life. That's neither excellent nor bad – it's just an average score from a notebook from this price range. In fact, there are several 15-inch models that have lower runtimes than this.
More tests will be published with the upcoming full review.