Intel's Compute Card is a Kaby Lake powered PC with the size of a credit card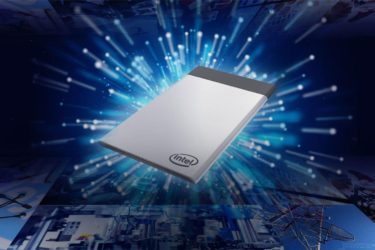 In the past few days, we saw all sorts of amazing tech at the CES convention, but what is Intel up to? Apparently, the technological giant has been developing a mobile computer of its own, but it's no laptop that's for sure. The device is called Copmute Card and as you may guess by the name it's the size of a credit card. But don't get us wrong it's a fully functional computer no matter the size.
Meanwhile, you can check all the available laptops HERE.
Now what exactly does it provide and what is its purpose? Inside you can find everything that you will in a normal PC – an Intel SoC that can run even Intel's latest generation Kaby Lake processors, flash storage, memory, wireless connectivity options etc. But it is developed fro the sake of the Internet of Things (IoT). As you may know, IoT is an ongoing trend in today's technology. The idea is to make everything around us – building, cars, household electronics smart, to connect them to a single network and to control them via a smartphone or similar device.  Here is what Intel has to say about it:
"Device makers simply design a standard Intel Compute Card slot into their device and then utilize the best Intel Compute Card for their performance and price needs. This reduces the time and resources needed to design and validate the compute block and helps speed up innovation to bring the power of intelligence into an ever wider range of devices."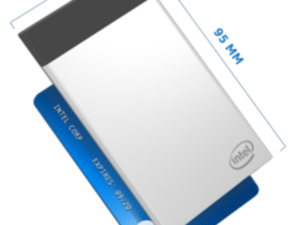 Key features:
Range of processors, up to 7th Gen Intel Core processors
Incredibly small at 94.5mm x 55mm x 5mm
Processor, memory, storage and wireless connectivity are all included in the card
Intel Compute Card-based device will provide the power, cooling and the optimized user I/O for that particular solution
Connection to devices will be done via an Intel Compute Card slot with a new standard connector (USB-C plus extension)
USB-C plus extension connector will provide USB, PCIe, HDMI, DP and additional signals between the card and the device
Compute Card should get released in mid-2017 so this year could be a big leap for IoT technologies.
Meanwhile, you can check all the available laptops HERE.