NVIDIA exceeds all analysts' expectations with a record $2.004 billion revenue for FY Q3 2017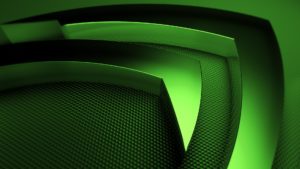 It was definitely expected for NVIDIA to present good financial results for this year's Q3. After all, the green team released its Pascal series GPUs and they were met with nothing but cheer. But nobody expected NVIDIA to report a record-breaking $2.004 billion this quarter.
To put things into perspective, the $2.004 billion mean 54% increase compared to last year's quarter and a 40% increase from last quarter. What's more, NVIDIA is projecting another $2.1 billion (+/- 1-2%) for this quarter making up for around $7 billion for the whole year. That's a serious increase in revenue considering the fact that last year's total was $5.01 billion. And this is in times where the core PC market is struggling. That's another prove that the industry's main driver is gaming.
NVIDIA reports $1 244 million from the GeForce gaming department or in other words – 64% year-over-year increase. The second place is taken by NVIDIA's Datacenter ($240 million), then by the professional visualization with $207 million while OEM & IP along with the Automotive take the last place but still contribute to the whole success with $186 and $127 millions respectively. This is music to the ears of NVIDIA's investors and projecting even bigger growth in the near future is astonishing. Probably that's one of the reasons NVIDIA is holding up on the mobile GTX 1050 and 1050 Ti release – to ensure even more sales during the next two quarters.
You can find NVIDIA's products here: http://amzn.to/2ePurYk