The Acer Predator 17 (G5-793, GTX 1060) offers the same, but more refined panel as the previous generation Predator 17X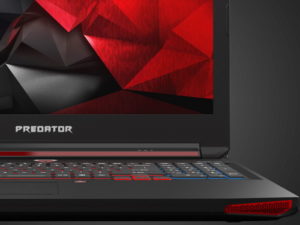 Remember the Acer Predator 17X from last year? The extreme version with a desktop-grade NVIDIA GeForce GTX 980? Well, if you do, you'd know that the notebook had a pretty solid IPS panel with little drawback. Well, this year's Predator 17X received an update with the new overclockable Core i7-7820HK and a GeForce GTX 1080 on board. So we can't be sure if it's going to sport the same panel.
You can find some of the available configurations here: http://amzn.to/2iODdpb
However, we are sure that the most affordable version of the Predator 17 with GTX 1060 offers the same LG LP173WF4-SPF2 panel but with somehow better readings on our tests. This might be due to some additional calibration done by the OEM and thus eliminating most of the issues present with the previous alteration. Now the display offers somehow slightly higher brightness, more accurate white point (6400K), better color reproduction (dE2000=3.8) and just about the same contrast ratio (1100:1) and sRGB coverage (90%). We are happy to see that the price hasn't affected the overall picture quality of the machine.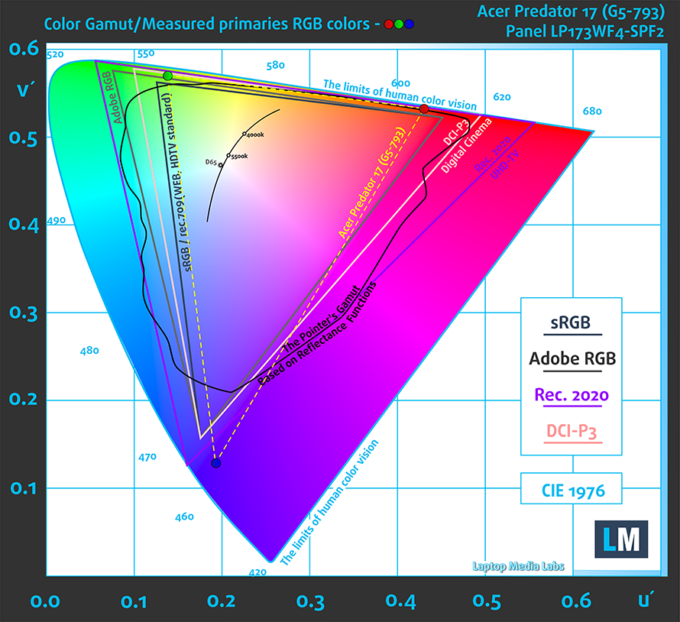 Anyway, you can still benefit from our custom-tailored profiles, which will improve the image quality even more by adjusting the gamma, which was a bit off with out of the box settings, reducing the blue light emissions when needed and bring down the dE2000 deviation even lower to 3.2.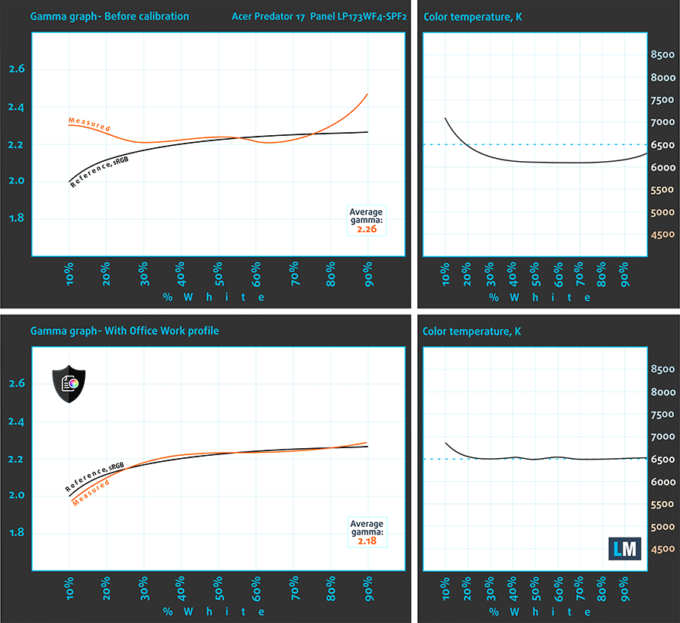 If you want, you can check out our full review of the Predator G5-793 with GTX 1060 because there are a few more surprises down the road.