The future of gaming graphics – stunning real-time rendering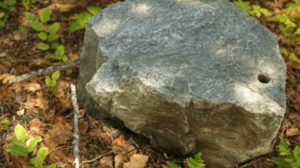 Hooray, gaming geeks have a new reason to be excited. This short article is dedicated to the remarkable achievement of a technical art director (and an ex-DICE artist). It's all about the future of graphics demonstrated with the help of Unreal Engine 4. The remarkable real-time rendering demos have taken a lot of time to be produced but the result speaks for itself – you can hardly tell if the video below is a genuine video shot on a camera or computer-generated masterpiece.
In the meantime you can check our Top Laptop Graphics Ranking.
Additionally, the artist is planning to showcase other demos combining Sci-Fi, robotics, Artificial Intelligence, nature as well as a story so as to properly introduce his viewers to the world he is working on. When we first saw the forest project video below we were quite amazed, and if you are eager to check more of the artist's work, you can do so in their YouTube channel.