The new ASUS P1501 and P1700 business series- specs, features and configurations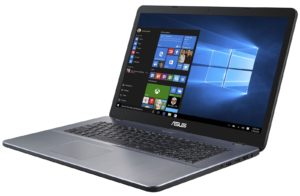 Today we would like to show you two new laptop series by ASUS – the P1501 and P1700. With their various hardware and screen size they are suitable for many purposes, however, they are mainly focused on undemanding tasks such as consuming media and office work.
Check out the full specs of the ASUS P1501 over here: http://laptopmedia.com/series/asus-p1501/
Check out the full specs of the ASUS P1700 over here: http://laptopmedia.com/series/asus-p1700/
The new ASUS P1501 and P1700 are powered by the 8th gen Intel Core i5-8520U and Core i7-8550U so performance is not so low-end especially if you opt for the Core i7. The new 8th gen lineup does not offer a Core i3 ULV chip at the moment, however, you can configure your P1501 or P1700 with a 7th gen Core i3-7100U. In terms of GPU, you mostly rely on the integrated chip but you can also add an NVIDIA GeForce 930MX to the P1501 or a 920MX to the P1700 which we recommend to do so as the maximum amount of RAM is 8GB on both systems.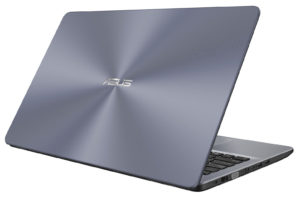 In the display department, the P1501 features a 15.6-inch panel and the P1700 – a large 17.3-inch one. Both models feature Full HD (1920 x 1080p) resolution but there is also an option for a screen with lower resolution which we strongly suggest to avoid. All four display options are also TN panels which might not be that bad but generally means not satisfying viewing angles.
Connectivity is well covered on these models. You get Wi-Fi ac which is quickly becoming the standard and allows for higher speeds than older versions. You also have an Ethernet port which is becoming rare on notebook these days. The port supports Gigabit (1000 Mbps) connection. Other notable ports are the USB Type-C and security lock.
Other specs include up to 256GB SSD storage and up to 500GB HDD. One interesting fact is that the notebooks are listed with the Windows 10 Pro operating system instead of the more common Home edition.
As of the moment, prices are unavailable but judging by the low-end hardware that the ASUS P1501 and P1700 offer they should be quite affordable.