Vega Frontier Edition to launch 27th June, Vega RX expected August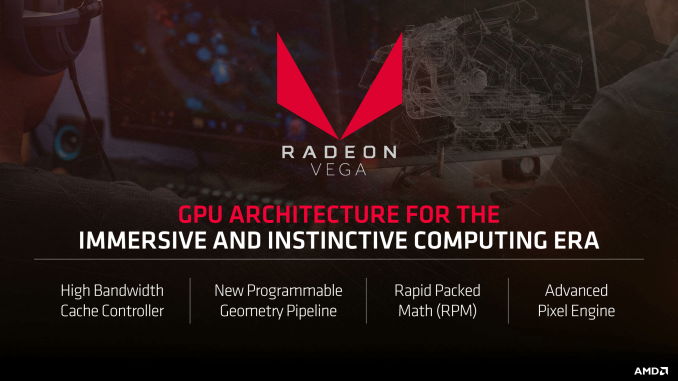 Check out the newest AMD graphics cards here
Having announced a Computex conference prior to the event, AMD spoke mostly about the CPU and APU side of their business ventures, seeing how they continue to put Ryzen into the spotlight that comes as no surprise. However, their CEO, Dr. Lisa Su, did give us some information on what the had in store on the GPU side of things.
Now, as some of you may know, Vega is a new architecture and is essential to AMD's "Future is Fusion" vision. Most importantly, there are a few markets that AMD is aiming to cover with Vega. Namely, the enthusiast gaming platform, the machine learning platform, and the professional graphics platform.
What will release first is the previous announced Frontier Edition of Vega, which will come on June 27th, just barely fulfilling AMD's H1 of 2017 release commitment. It's the first batch card, marketed at early adopters and coming with the world's most advanced memory architecture for GPU's – High Bandwidth Memory 2, or HBM2 for short, and 16GB's of it.
According to a statement by Lisa Su made during the 45th J.P. Morgan Global Technology, Media and Telecom conference, the Frontier Edition will release first during the latter part of June and will soon thereafter be followed by releases into the aforementioned 3 segments during the following 2 months.
What that means is that we'll have Radeon RX Vega (enthusiast gaming = Radeon) sometime later than June, along with the Radeon Pro and Radeon Instinct lines for professional graphics and machine learning application. Seeing as how we'll get more information on other Vega-based products such as the Radeon Instinct machine learning lines on June 20th, which happens to coincide with when AMD is planning to launch their server-oriented Epyc processors, we might be looking into a trickle release schedule for the Vega SKU's.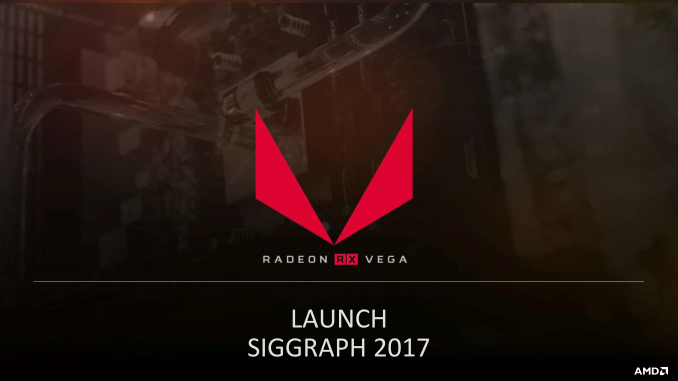 For the gamers out there, there's some good news. AMD announced a concrete date during which they'll announce the consumer RX Vega line, and it is during this year's SIGGRAPH venue (an annual conference on computer graphics). AMD has secured a 900 square ft. floor for their show. Whether or not we'll get a hard launch or not remains to be seen somewhere around 30 July to August 3, when the event is being held. Hold no to your seats,  just a couple of months left!
In the meantime, you can check out some other products by AMD here