We tested Lenovo A5000's battery life and the results are more than outstanding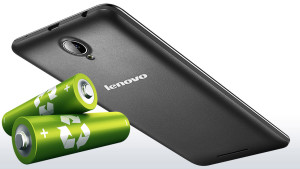 If you are looking for a budget smartphone with great battery life, we have a new offer for you and its name is Lenovo A5000. The device has a 4000 mAh battery, so you can expect superb battery life results. In addition, A5000 comes with MediaTek MT6582 and a 5-inch HD display, which don't consume a lot of juice. Now we know exactly how durable the battery is because we've completed our battery life tests.
As usual, we did five different tests – talk time, Wi-Fi surfing, 3G surfing, watching videos and 3D gaming, and now we'll share with you some results, and keep in mind that all of them are absolutely great and impressive. In our Wi-Fi browsing test, А5000 managed to stay on for 1068 minutes (17 hours and 48 minutes) – an amazing score and a new record. Another superb accomplishment, but this time in our video test – 1089 minutes (18 hours and 9 minutes). Even in our most gruelling test 3D gaming, the result was fantastic – 592 minutes (9 hours and 52 minutes). You can find more information about Lenovo A5000 in our upcoming review.