Western Digital announced BiCS4 – 96-layer 3D NAND flash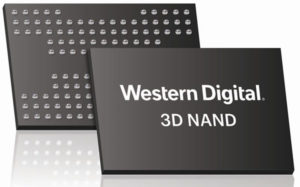 One of the most notorious companies when it comes to storage drive – Western Digital has co-developed with Toshiba the fourth generation of 3D NAND memory – BiCS4.
The new fourth generation will consist out of 96 layers which is a big innovation especially considering that Intel released to the consumer the first 64-layer SSD just a few days ago. The more layers will provide improved memory density which means bigger capacities in a smaller package while maintaining and even improving performance.
The company plans to offer TLC (triple level cell) and even QLC (quadruple level cell) versions of the new 96-layer flash. QLC is of particular interest as this will allow larger drives at the cost of endurance. Unfortunately, the endurance of QLC NAND is expected to be around 100-150 P/E cycles which is almost 10 times lower than the approximately 1000 P/E cycles offered by TLC NAND. Given the low endurance, QLC may be used for storing high amounts of data but not for constantly rewriting the information on the disk.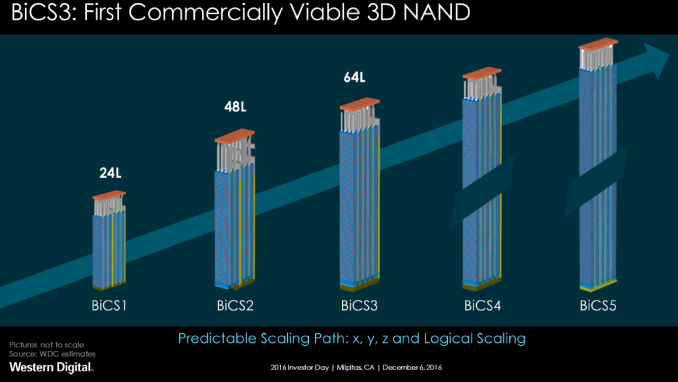 BiCS4 is still in development but Western Digital will try to start mass production next year. More improvements are set for the following two years and the introduction of BiCS5 is expected somewhere in 2020.
Meanwhile, you can check all available Western Digital SSDs over here: http://amzn.to/2tsC9zO