Dell G16 7630 review – its CPU boosts up to 200W
Verdict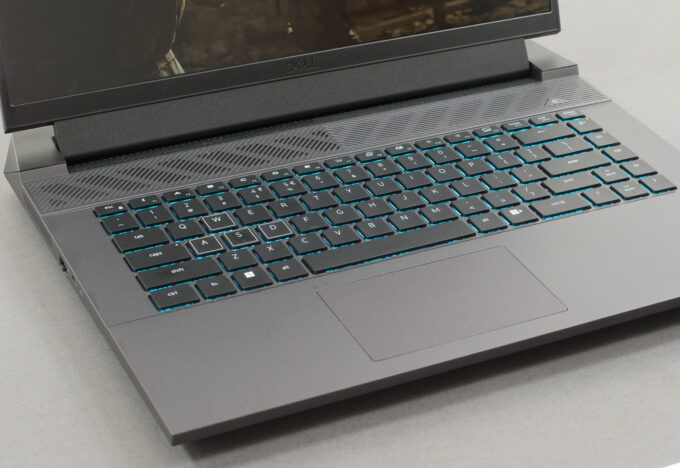 Although it is one of the oldest brands out there, Dell's gaming laptops always offer a breath of fresh air. That's because the company is not known for its gaming products, but more for the Inspiron, and definitely the business-grade Latitude series.
Lately, there were like three or four laptops made by the American company that were made for the purpose of gaming. Currently, the G16 7630 is one of the top-tier choices.
As such, it has a lot of weight on its shoulders. And to some extent, the laptop doesn't disappoint – its performance is phenomenal. It manages to push its CPU up to nearly 200W in short loads, which is fantastic. However, the clocks themselves are not higher than some competitors, who run at roughly 30W less power draw.
This is the first indication of the poor efficiency of this machine. The second, and more obvious one, is the battery life. It is able to chew through 86Wh worth of energy in no more than three hours when browsing the Web, or three hours and 30 minutes when watching offline videos.
Things get progressively worse if you put it through a heavier load, or a more demanding performance preset. The good thing is – Dell can fix some of these efficiency issues with firmware updates. This won't exactly improve the battery life, but it will significantly reduce the power draw, allowing you to take full advantage of the fantastic cooling solution.
By the way, it looks like an abomination of a vapor chamber and some heat pipes. We observed a super high thermal capacity – even at 200W on the CPU, the fans didn't start for the first 4-5 seconds of the Prime95 stress test. Moreover, gaming in the highest performance preset doesn't bother one's hearing as many of its competitors.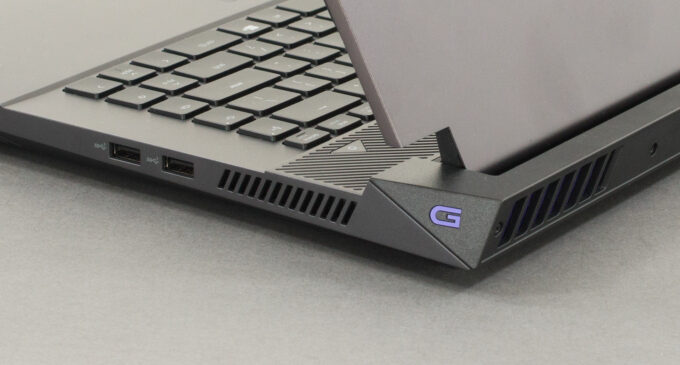 Dell G16 7630's IPS panel has a WQXGA resolution, comfortable viewing angles, and a good contrast ratio. it covers 97% of the sRGB color gamut. The rather vibrant image is also pretty color-accurate when you pair it with our Gaming and Web design profile.
Thankfully, the display doesn't use PWM for brightness adjustment. In terms of gaming proficiency, the 165Hz panel has pretty fast pixel response times. This makes the image extremely smooth. In addition, the screen supports G-Sync.
Unfortunately, Dell doesn't really want to give you all if you don't buy the most expensive configuration out there. All units that don't ship with the RTX 4070 will not have a Thunderbolt 4 connector. It will instead be swapped for a USB Type-C 3.2 (Gen. 2) port with DisplayPort 1.4 capability. Moreover, none of the models include an SD card reader.
On the bright side, while the motherboard is flipped with the CPU and GPU towards the keyboard, the RAM and SSD slots remain easily accessible. This is important for future expansion and maintenance. Changing the thermal paste, on the other hand, will be a little adventure on its own, but it is not that difficult if you equip yourself with some patience, the right tools, some healing potions, arrows, and a longbow.
Regardless if you are an adventurer, or you want a powerful gaming laptop, the Dell G16 7630 will find a way to amuse you. However, if you don't want your shoulder to fall off when you carry it, and you want a more rounded-up product, then the ASUS ROG Strix G16 (G614, 2023), and the Lenovo Legion Pro 5 (16″, 2023) will be two very good options for you.
You can check the prices and configurations in our Specs System: https://laptopmedia.com/series/dell-g16-7630/
Pros
Relatively affordable
2x DDR5 RAM SODIMM + 2x M.2 PCIe x4 Gen 4
97% sRGB coverage and accurate colors with our Gaming and Web design profile (Innolux 4N45R-160GME (CMN161D, N160GME-GQ1))
Fast refresh rate options with G-Sync
No PWM (Innolux 4N45R-160GME (CMN161D, N160GME-GQ1))
Decent performer
Good cooling
Cons
Heavier and thicker than the competition
Thunderbolt 4 is reserved for the more expensive RTX 4070 model
No SD card reader
Very short battery life