MSI Raider GE78 HX (13VX) review – one of the best gaming devices comes at a high price
Design and construction
As we said, MSI has gone towards a more classic vision for its GE78. Its back plastic shroud has a detail in the middle, that is reminiscent of something in the automotive industry. Most of the structure here is aluminum, like the base and the lid.
It is pretty sturdy and has a profile of only 23mm. On the other hand, it is a bit heavy at 3.10 kg. Interestingly, the MSI dragon logo lights up, as does the entire front section of the laptop. Again, borrowing design features from cars, the RGB LEDs remind us of the fuse box – especially, when it shines in different colors.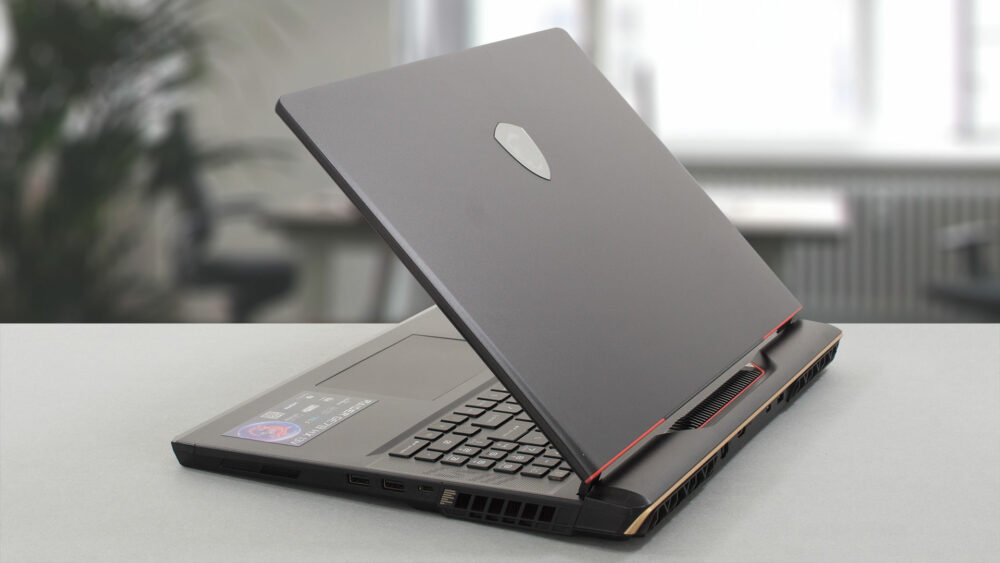 Unsurprisingly, the lid opens easily with one hand. The bezels around the matte display are thin. Moreover, the top one features a Full HD Web camera, an IR face recognition scanner and a privacy shutter.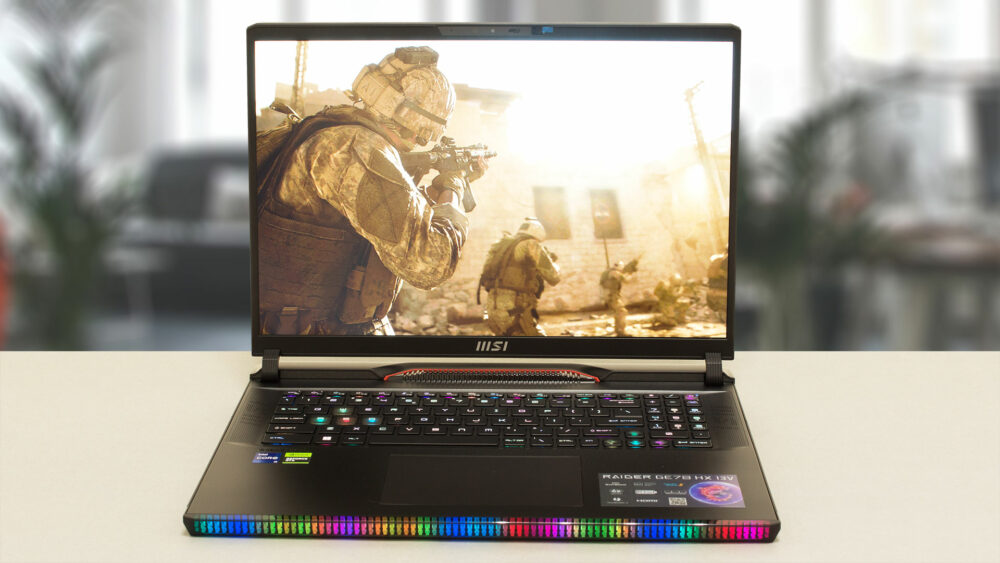 Let's move to the keyboard, which features a Number Pad, and a Per-key RGB backlight. All of the lights on the MSI Raider GE78 can be synchronized through the SteelSeries app. Back to the keyboard, it has decent key travel and clicky feedback, all of which add up to a fantastic typing and gaming experience. We really like this unit. Indeed, the location of the "Function" button needs some getting used to, but the rest is great.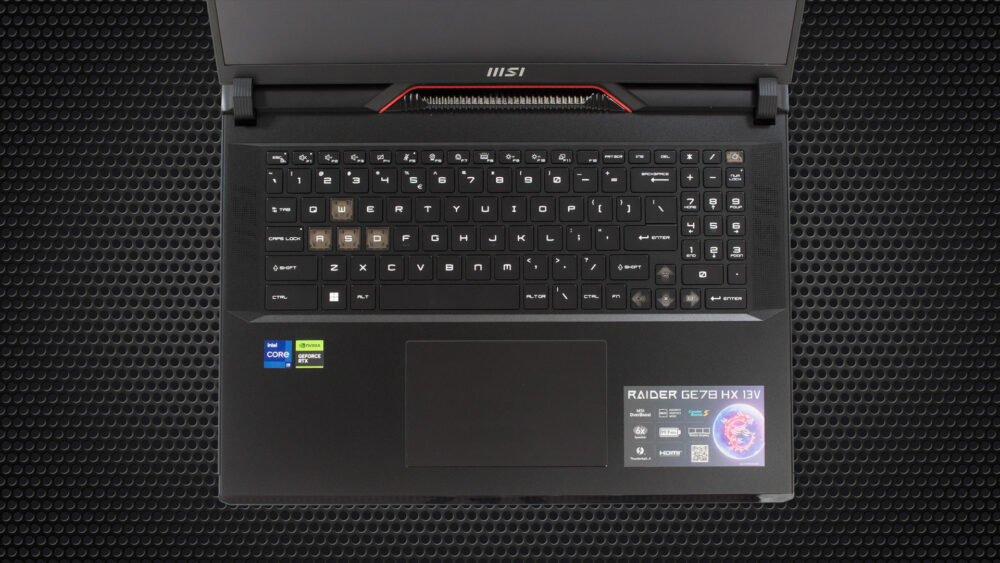 We are also happy with the touchpad here. It is a significant improvement from last year. Not only is it bigger, but it is also centered, has a smooth surface, a satisfying clicking mechanism, and not in the last place – really accurate tracking, and fast response.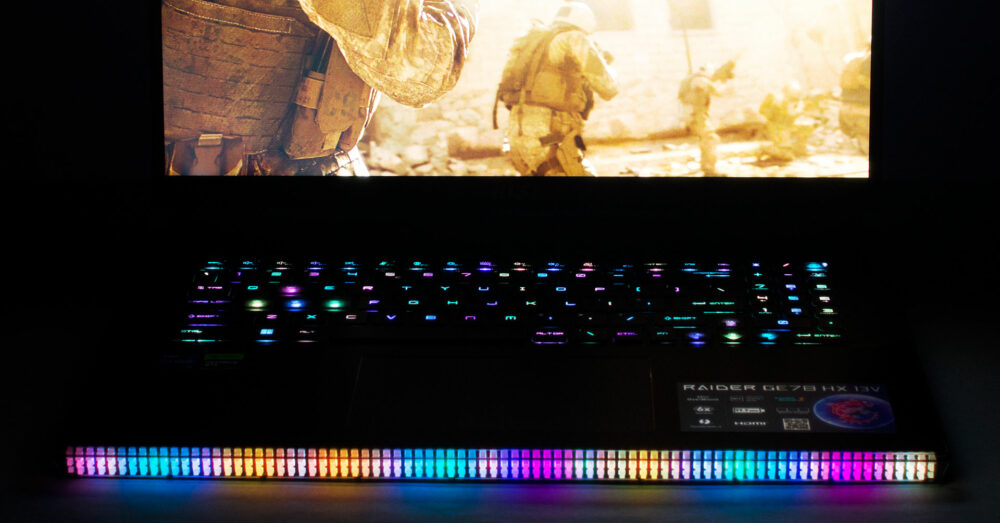 This notebook is equipped with six speakers. Some of the grills are surrounding the keyboard, while others are placed on either side of the machine. In terms of air movement, essentially half of the bottom panel is a ventilation grill. Respectively, hot air gets exhausted through two vents on the back, and one on either side of the laptop.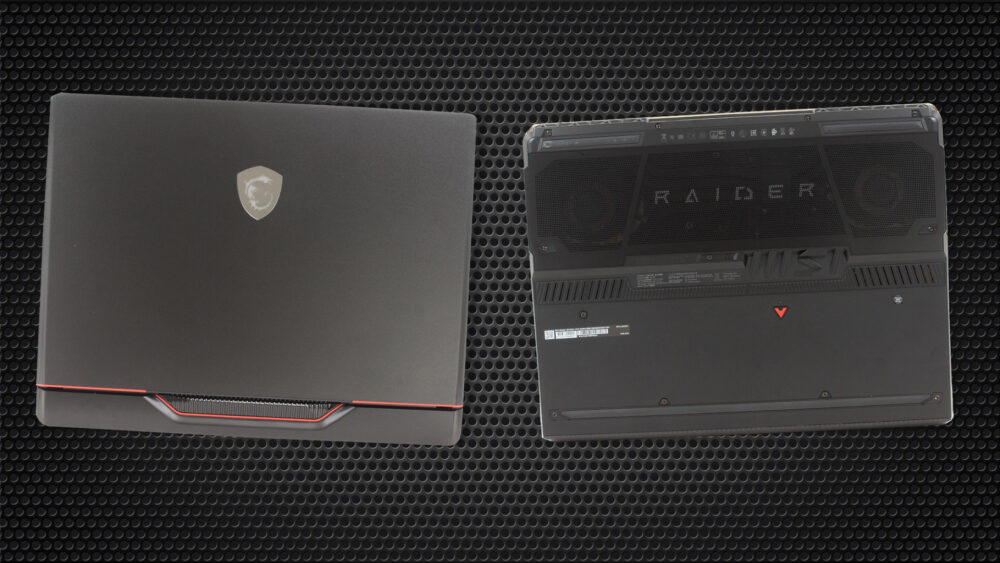 Ports
On the left side, there is a Thunderbolt 4 connector, an SD card reader, and an Audio jack. Then, on the right, you get a USB Type-C 3.2 (Gen. 2) port with Power Delivery and DisplayPort functions, as well as two USB Type-As (one Gen. 1, and one Gen. 2). Furthermore, you get a 2.5Gbit LAN port, an HDMI 2.1, a USB Type-A 3.2 (Gen. 2) connector with DisplayPort, and the power plug on the back.