MSI Raider GE78 HX (13VX) review – one of the best gaming devices comes at a high price
Disassembly, Upgrade options, and Maintenance
To access this notebook's internals, you need to undo a total of 13 Phillips-head screws. Then, remove the back plastic shroud and pry the bottom panel with a plastic tool. Note that you need to open the lid and pry through the base.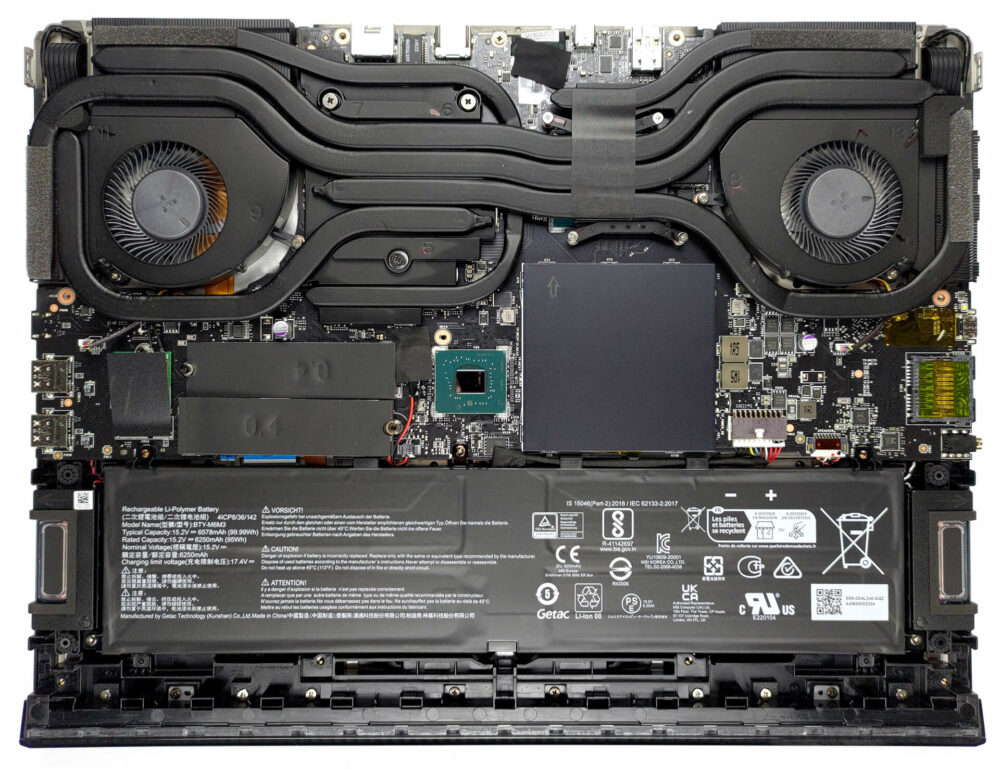 Inside, we see a 99.99Wh battery pack. To take it out, undo the three Phillips-head screws, which secure it in place, and unplug the battery connector.

Here, you get two SODIMM slots, which fit up to 64GB of DDR5 memory in total. The RAM modules work at 5600MHz, which is great. Storage-wise, there are two M.2 PCIe x4 slots. One of them is for Gen 4 SSDs, while the other supports Gen 5.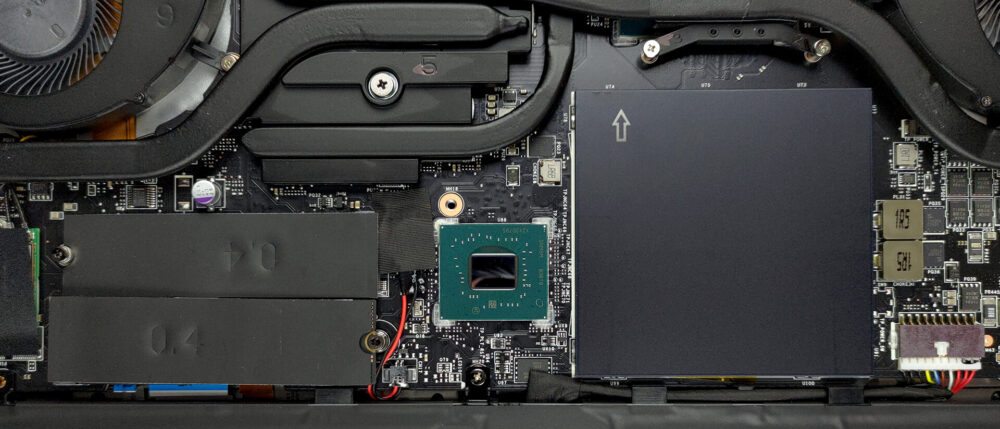 The cooling comprises three heat pipes shared between the processor and the graphics card. In addition, there is one more heat pipe for the GPU, as well as one dedicated to the VRMs and one for the graphics memory. Then, two fans dissipate the heat from the four heat sinks.