Mu6 Space 2 quick review – wireless lightweight headphones full of features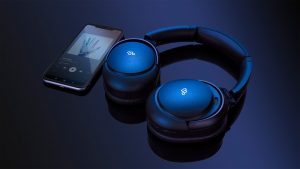 Not so long ago, if you were in need of a quality pair of headphones your only choice was to choose among a lot of wired units. These days things are definitely different and you can enjoy quality audio without being distracted by cables around your neck while listening to music outside of your home.
With the current technological advancement, the over-the-ear headphones are getting lighter and lighter which is good because let's say ten years ago this type of headphones were a bit too heavy and that can cause neck muscle fatigue which leads to noticeable discomfort when using them for prolonged periods of time.
Nowadays, units like the Mu6 Space 2 combine lightweight construction, good design, and quality sound without the mandatory usage of cables for listening to music or making phone calls. Mu6 Space 2 comes with a bunch of cool features that will ease your daily routine. Let's check what these headphones have to offer.
You can check the current price of Mu6 Space 2 here: Buy from Amazon.com (#CommissionsEarned)
Don't forget to use our promo code for 10% discount: space2lw
Contents
Official introduction
What's in the box?
The unit comes in a standard box and inside of it, the headphones are placed in a good looking zippered case. The accessories include a 3.5mm cable (for wired usage when the battery is drained) and we are happy to see a USB-C charging cable. The case provides enough safety to place the headphones in it and to carry them around with you for a whole day. Additionally, there is a soft cloth between the ear pads that protects them from scratching.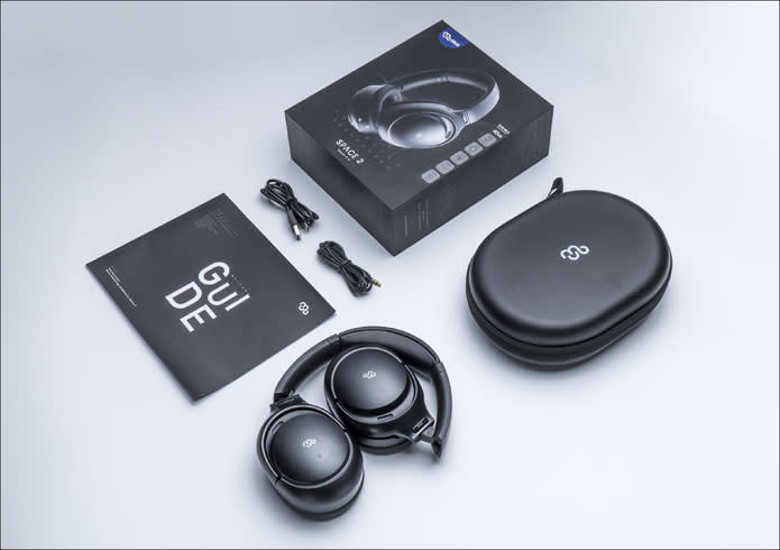 Design and overall feel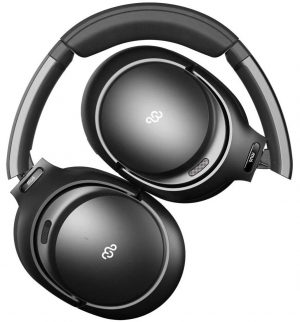 Mu6 Space 2 looks modern and up to date but at the same time a bit stealthy too, in a good way – the design is clean and simplistic. That makes Space 2 suitable for wider audience of users because of the neutral look. When you put them on your head they feel stable and solid without being heavy.
Perhaps their lightweightness will be one of the key selling points of this pair – as we said, when the headphones are light you don't feel additional strain in the neck and you can enjoy your favorite content for a long time. When you add the absence of cables in the whole mix, things are getting even better.
In terms of build quality, we spot that the external part of the cups is made of plastic that feels nice to touch and its surface looks ok because it lacks the cheap-ish glossy and reflective material that some other headphones use. The internal side is the part that matters the most. First of all, there is enough room for almost any kind of ear size (almost translates in… let's say 99%) to be covered by the large-sized leather cups.
Speaking of leather, yep, leather and soft nylon fabric (which is the inner material) will be all over your years while using the Mu6 Space 2 – the materials "breath" well so if you use them for something like listening to music or a podcast it'll be really hard to feel warmness into your ears and that leads to better comfort. Of course, if you're doing physical exercises like jogging or pumping heavy weights there is no way to avoid some sort of sweat around the ears section – it's natural.
The headband is made of aluminum that is covered with leather for extra comfort while holding the headphones. The hinges are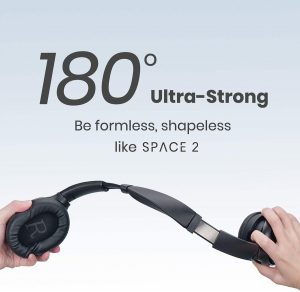 aluminum too and that makes this product very "twistable" because it's able to swivel or pivot. The manufacturer describes Space 2 as "shapeless" and maybe that is true because the flexibility is definitely there – you can fold them for easier transportation or when you're entirely out of space they can go into a full flat form so you can transport them in your laptop's bag.
Well, that is surely possible but we doubt that you're going the put them in this shape often because that is an expensive product and when it's surrounded by other things like a laptop, charger, and maybe a mouse, it can be scratched easily.
The holding pressure is enough – not too tight, not too loose. Expectedly, the headband is adjustable so it can fit the shape of your head. The good news is that no matter the size of your head, Space 2 will "sit" well on it because of the versatile headband. Surely, everybody has a different feel when it comes to sensing something that is somehow attached to your body but we didn't notice any kind of discomfort while testing these headphones.

Features and controls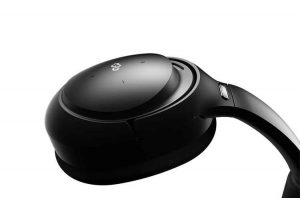 The Mu6 Space 2 is rich in features. It supports Bluetooth 5.0, up to 24hr battery life (official specs), Voice Assistant, 3D Touch Control, 40db in Adaptive active noise canceling (let's call it ANC from now on), Auto Pause and Play, Transparency mode, USB-C charging, APTX, APTX LL, and App Control via the Mu6 official application. Let's check these features one by one.
Bluetooth 5.0 may sound like a usual thing when it comes to wireless headphones but the 5.0 standard is all about stability and better connection that can cover more space. Just imagine that the headphones are on your head and your phone is in the kitchen. You can go to another room without feeling any interrupts in terms of connection or quality of sound. We didn't notice any problems like lag or some sort of latency. Nice.
When we are talking about something that is wireless battery life seems to be one of the most essential and important things. If the autonomous usage is short that will force you to charge the headphones often and you have to always carry a portable charger with you. Happily, this is not the case with our pair. Battery life is fine, ok, let's call it "solid average battery life" because it really is. Mu6 promises 24 hours of usage away from the charger and it seems that it's an achievable result. Of course, it depends on how you use the Space 2 – the quality of the music affects battery life, especially if your music collection is in FLAC format.
Ambient heat and constantly turned on ANC function can contribute to faster battery draining as well. When the battery is out of juice, you can hook the Space directly to your laptop for charging but we can recommend using a dedicated charger because it "fills" the battery much quicker – about 4 hours and you're good to go. Speaking of a drained battery, you can continue to use the headphones even when the battery is gone thanks to the provided 3.5mm cable.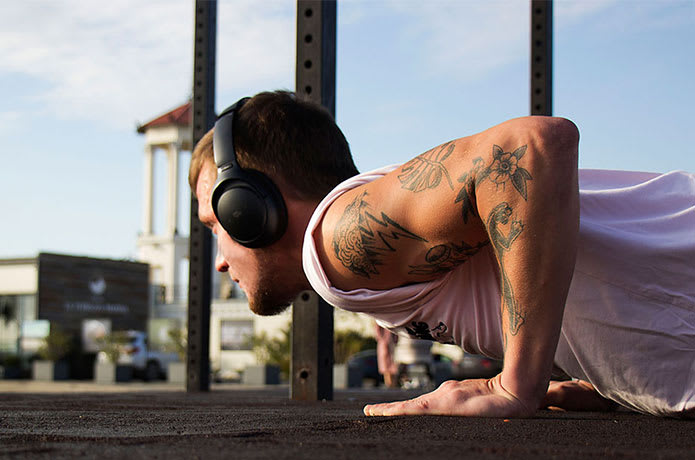 The 3D Touch Control and the active noise cancelation are probably "the main event here". There are two buttons that are placed on the left ear cup – one of them is for on / off and the other one is for pairing. The right cup is "the boss" because it houses all the touch controls. You name it – volume adjusting, voice assistant, reverse, pause, play, advance, etc. Well, maybe it's all about practice but at least for us, it was a bit hard to get used to how to use the touch controls precisely and fast. If your hands are just a bit wet – forget about any kind of control.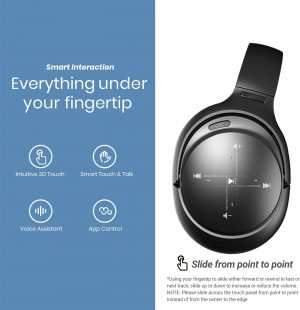 This is how the controls work – swiping up and down is for volume increase and decrease, swipe to the right – fast forward, and a left swipe is for switching to the previous track. That was the hard part (ok, maybe just for us?). On the bright side, play and pause in an easy job – just tap the cup and that's all.
There is a built-in proximity sensor which is a really handy feature. You don't have to do anything, things are happening automatically – if you're listening to music and remove the headphones the audio will be set on pause, after putting them back the music will resume immediately. This is very useful when you have to talk with someone right away – put them off and then on, that's all.
The active noise canceling (ANC) deserves its own section because it works scarily well. This thing literally "shuts down" the whole world around you – you can hear your own thoughts. When you turn it off or when you stop to use the headphone you'll discover how loud is the ambient environment – the cars on the street or your neighbors barking dog. If you are making phone calls often don't forget to use the transparency mode (just cover the cup with your palm) – this allows you to hear your own voice with ACN turned on. It's really strange and funny if you talk with someone on the phone but you can't hear your voice at the same time.
The Mu6 app is a useful extra because it allows additional customization. For example, you can use it for updating your firmware, ANC strength level, and you can set up functions like auto power-off, auto pause and play, and so on.

Sound quality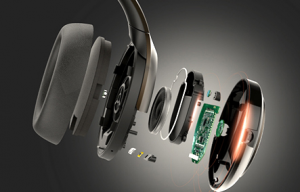 What best describes the sound quality is that we can clearly distinguish the drums of Lars Ulrich over the guitar of Kirk Hammett (with its outstanding strings sounds), and at the same time the vocals of James Hetfield sounds smooth – Metallica fans know what we are talking about. The high-quality sound can cover the full spectrum – clear highs without distortion, strong midrange, and as we said – smooth vocals.
The whole soundstage is very good, you can hear different instruments, back vocals, and great bass. Yes, the Mu6 Space 2 shines even brighter when it comes to bass quality – the mid-bass and the bass sound just right. You can probably "blame" the 40mm zirconia-coated diaphragms and the aptX Low Latency protocol for the great quality. In short, the AptX allows listening to high-bitrate files (like FLAC) without sensing increased lag and latency.
One other good feature – you can listen to music with ACN turned on without impacting the sound quality in a negative way. We tested the Space 2 with phone calls and the whole experience was more than fine – the other side didn't hear any metallic / robotic voices from our side and both sides heard each other clearly.

VERDICT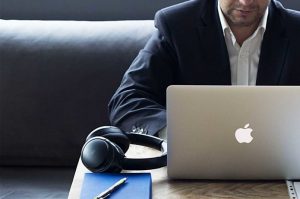 It's really hard to find serious cons regarding the Mu6 Space 2. These headphones are a great piece of hardware. They are light, stylish foldable, the sound quality is perfect, and they are wireless. It's hard to broke them even if you want to do it on purpose because they are very twistable and have a good amount of transforming and shaping abilities. The build quality is there, the plastic feels solid, not cheap, the innard part of the cups is soft and doesn't cause sweating. The aluminum headband is padded with soft leather and feels soft when it touches your head. The overall sound quality is one of the best that we have heard so far – with deep bass and separated vocals. If you like rock or hip hop music you're definitely going to appreciate that.
What else – the battery life is just fine. If you aim at max possible autonomous life turn of the ACN and unfortunately – a lower music quality (or whatever you're listening to) leads to longer battery life. So, it's entirely up to you – a high-quality sound or even better battery life?  The controls were a bit of a struggle but maybe we didn't give them enough time (ergo – practice).
Overall, a great pair of wireless headphones with good build quality and great sound alongside decent comfort during usage.
You can check the current price of Mu6 Space 2 here: Buy from Amazon.com (#CommissionsEarned)
Don't forget to use our promo code for 10% discount: space2lw
Pros
Great build quality
Impressive sound
Stylish design
Almost frighteningly good noise-canceling
Very good price
Cons
Using the touch gestures is a bit hard, we'd prefer physical buttons