AMD Radeon RX Vega 10 vs AMD Radeon 530 (4GB GDDR5)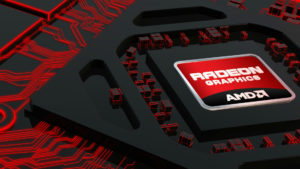 We continue with our comparisons between graphics chips and this time in the spotlight come two options both manufactured by AMD – Radeon RX Vega 10 and Radeon 530 (4GB GDDR5).
You may also wish to check our other articles in which we put side by side the Radeon RX Vega 10 and NVIDIA GeForce MX150 (2GB GDDR5), or stack the former against NVIDIA GeForce GTX 1050 (4GB GDDR5).
You can check out our Top Laptop Graphics Ranking to see these two graphics cards and many more.

Specs overview
Let's start with the integrated AMD Radeon RX Vega 10 found on the Ryzen 7 2700u APU. The chip is based on the Vega architecture and has 10 computing units, which have 640 shaders in total clocked at up to 1300 MHz. Because of the fact that it is integrated, the graphics card relies on the whole chip when it comes to memory which is this case is dual-channel DDR4 RAM with up to 2400MHz clock. In addition, the average power consumption of both the CPU and the GPU is rather low – 15W.
Moving on, the AMD Radeon 530 is a dedicated graphics card made for entry-level notebooks. Based on the Sun GCN architecture, it features 320 or 384 shaders (depending on the version you go for). In addition, the AMD Radeon 530 relies on 4GB of GDDR5 memory clocked at 2250 MHz (also has a DDR3 variant) and it's connected to it using a 64-bit interface. The chip alone has a power consumption of 50 W.
Check out the AMD's Radeon 530 (4GB GDDR5) full specs here and RX Vega 10's over here.

Benchmarks
In the graph above you can see an approximate comparison between the two GPUs that can be found in Acer Swift 3 (SF315-41) and Dell Inspiron 5770 respectively. The AMD Radeon RX Vega 10 performs around 15-66% better, although in some of the benchmarks the results are very close.

Conclusion
In conclusion, we can say that both graphics cards have similar performance, although our winner is the AMD Radeon RX Vega 10 as it shows better results.
All laptops equipped with the Radeon RX Vega 10
All laptops equipped with the AMD Radeon 530 (4GB GDDR5)