[Comparison] AMD Ryzen 7 7735HS vs AMD Ryzen 7 6800HS – It's different, or is it?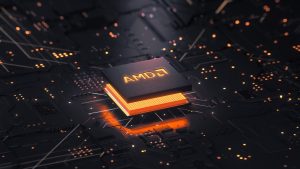 "You won't keep releasing the same CPUs under new names, right? Right?" With the release of its Ryzen 7000 laptop CPUs, we are gearing up to kick off the CPU battle for 2023. However, AMD revealed several 7000 CPUs, some of which secretly use the same Zen 3+ architecture. Of course, there's no problem with using an older architecture, just don't mislead your consumers that they're actually getting something new. Thankfully, you can follow the naming scheme to see if a certain CPU is Zen 3+ or Zen 4. Just look at the third digit in the model number. If it's a 4, you're working with Zen 4, if it's a 3, you have a Zen 3+ CPU.
That's why for today, we're comparing the "new" Ryzen 7 7735HS against the Ryzen 7 6800HS.
You can find more information about both CPUs here: AMD Ryzen 7 7735HS / AMD Ryzen 7 6800HS 

Specs table
| | AMD Ryzen 7 7735HS | AMD Ryzen 7 6800HS |
| --- | --- | --- |
| Architecture | Zen 3+ / Rembrandt-R | Zen 3+ |
| Cores / Threads | 8/16 | 8/16 |
| Clock Speeds – Base/Boost | 3.20 – 4.75GHz | 3.20 – 4.70GHz |
| Cache | 20MB | 20MB |
| Lithography | 6nm | 6nm |
| TDP | 35W | 35W |
| Memory type | DDR5-4800, LPDDR5-5200 | DDR5-4800, LPDDR5-5200 |
| Integrated GPU | AMD Radeon 680M |  AMD Radeon 680M |
CPU benchmarks
Starting off with Cinebench R23, both processors perform relatively evenly. The Ryzen 7 6800HS has a small lead of 1%, which is negligible. Moving to Photoshop, we see a huge difference, still in favor of the older 6800HS, which finishes the test with a lead of around 1.2 seconds.
Results are from the Cinebench R23 CPU test (the higher the score, the better)
Results are from our Photoshop benchmark test (the lower the score, the better)
Conclusion
Weirdly enough, last year's Ryzen 7 6800HS scores higher than the new Ryzen 7 7753HS. This isn't really surprising, as we've got the same core and thread count, as well as the same architecture and very similar, close to identical clock speeds. While we haven't reviewed the AMD-powered Nitro 5 from last year, we noticed an interesting trend in the Intel-powered models, where when the CPU is put in a stress test, the P-cores lower their clock speeds, while the E-core increase their own. While AMD still doesn't offer processors with a Hybrid architecture, the laptop that we used for testing could have more conservative power management.

All laptops with the AMD Ryzen 7 7735HS:
All laptops with the AMD Ryzen 7 6800HS: