[Comparison] Intel Core i7-10875H vs AMD Ryzen 7 4800H – the Ryzen 7 is 7% better in 3D rendering, but the Intel is 7% faster when it comes to Photoshop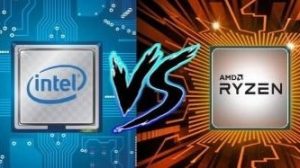 Today we have a comparison between two beastly CPUs from two brands that have been at war since forever. We are putting the Intel Core i7-10875H against the AMD Ryzen 7 4800H. Both CPUs are great when it comes to heavy-resource tasks, so it would be great to see how they perform against each other.
Here is our Top Laptop CPU Ranking where we have a chart of all the best performing laptop CPUs.
You can find out more information about both processors here: Intel Core i7-10875H / AMD Ryzen 7 4800H

Specs table
| | Intel Core i7-10875H | AMD Ryzen 7 4800H |
| --- | --- | --- |
| Cores/Threads | 8/16 | 8/16 |
| Manufacturing process | 14nm | 7nm |
| Cache | 16MB | 8MB |
| Architecture | Comet Lake H | Zen 2 |
| Frequency: Base/Max | 2.30GHz/5.10GHz | 2.90GHz/4.20GHz |
| Memory type | DDR4-2933MHz | DDR4-3200MHz, LPDDR4-4266MHz |
| Integrated graphics | Intel UHD Graphics 630 | AMD Radeon RX Vega 7(Ryzen 4000, 35/45W) |
CPU benchmarks
In our first test, which consists of 3D Rendering in Cinebench 15, the Ryzen 7 managed to perform better than the Core i7 and had an advantage of 7%. When it came to the 2D rendering test in Adobe Photoshop, however, the Intel CPU was faster by half a second or, again, 7%.
Results are from the Cinebench 20 CPU test (the higher the score, the better)
Results are from our Photoshop benchmark test (the lower the score, the better)
Conclusion
Both CPUs performed great and they clearly showed what they are better at than the other. The Ryzen 7 4800H was 7% better in the 3D Rendering part of the comparison, while the Intel Core i7-10875H was 7% better in the Adobe Photoshop test. This means that if you choose between these CPUs, think about what you value more and what your work or hobbies include, either 3D Rendering and modeling or image and photo editing. It's also worth considering that the Ryzen 7 4800H can be found in much less expensive notebooks, while the Core i7-10875H is theoretically better for gaming, because of its higher boost frequencies.

All laptops with the Intel Core i7-10875H:
All laptops with the AMD Ryzen 7 4800H: