[Comparison] Intel Core i9-13950HX vs Intel Core i9-13900H – Change a few characters and its a completely new piece of hardware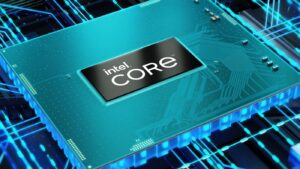 Intel reached new performance heights in 2023 with their Raptor Lake HX-series machines, offering an insane amount of cores on their Core i9 processors. Today we're here to check how big is the increase when compared to a traditional H-series CPU, which we're and still probably will be the more popular choice. HX-series processors have existed for a while, but this is sort of the first time we're seeing their implementation in the mainstream laptop space. Most gaming laptops, even the mid-range models, now sport some of them, so they're more accessible than ever. They do command a heavy price and need a lot of extra cooling to do well, however, it's all worth it in the end, if you're looking for ultimate performance.
Today we're presenting you with a comparison between the Intel Core i9-13950HX and the Core i9-13900H.
You can find more information about both processors here: Intel Core i9-13950HX / Core i9-13900H
The Core i9-13950HX comes with 24 cores and 32 threads. Since the 13th Gen processors use a hybrid architecture, the cores are divided into two pairs, Performance cores with two threads per core, and Efficiency cores with only one thread per core. The HX-series Core i9 has 8 Performance cores and 16 Efficiency cores. The HX series also sports a higher base TDP of 55W. On the other hand, the Core i9-13900H is close relative to the Core i9-12900H from last year, with 6 Performance cores and 8 Efficiency cores. It also has the so-far standard base TDP of 45W.

Specs table
| | Intel Core i9-13950HX | Intel Core i9-13900H |
| --- | --- | --- |
| Architecture | Raptor Lake-HX | Raptor Lake-H |
| Cores / Threads | 24/32 | 14/20 |
| Clock Speeds – Base/Boost | 1.60 – 5.50GHz | 1.90 – 5.40GHz |
| Cache | 36MB | 24MB |
| Lithography | 10nm | 10nm |
| TDP | 55W | 45W |
| Memory type | DDR5-5600 | DDR5-4800, LPDDR5-5200 |
| Integrated GPU | Intel UHD Graphics 770 | Intel Iris Xe Graphics G7 (96EU) |
Performance
In Cinebench R23, the Core i9-13950HX offers a 63% higher score, which is a massive increase, thanks to all those extra cores. In Photoshop, scores are still in favor of the bigger and more powerful chip, however, the difference is super small.
Results are from the Cinebench R23 CPU test (the higher the score, the better)
Results are from our Photoshop benchmark test (the lower the score, the better)
Conclusion
Once the Core i9-13950HX is able to stretch its legs, the processor is certainly able to showcase its potential. However, in shorter tasks, like the Photoshop benchmark, the Core i9-13900H is still very, very competitive.

All Intel Core i9-13950HX configurations:
All Intel Core i9-13900H configurations: