Dell Inspiron 5370 vs Dell Vostro 5370 – what are the differences?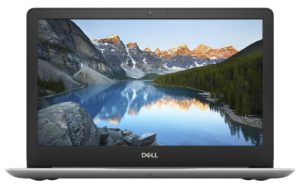 We have prepared for you a quite interesting comparison between two premium and portable laptops – Dell Inspiron 5370 and Dell Vostro 5370. In fact, they are almost identical.
In terms of hardware options, both notebooks sport the latest 8th generation Intel Core processors – either Intel Core i7-8550U or Intel Core i5-8250U. There is also no difference in the graphics part as the Intel UHD Graphics 620 GPU takes care of the demanding rich-graphics applications. The similarities between the two devices continue with the maximum amount of memory which is up to 8 GB of DDR4-2400 RAM.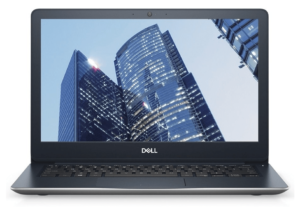 Moving on, both Dell Inspiron 5370 and Dell Vostro 5370 offer the same display option – a 13.3-inch Full HD (1920 x 1080) IPS panel. However, the more compact one is the Inspiron model as it weighs 1.40 kg vs 1.44 kg which is just a little difference.
The connectivity options are identical.

Specs sheet
Series
OS
CPU

Intel Core i7-8550U
Intel Core i5-8250U

Intel Core i7-8550U
Intel Core i5-8250U

RAM

up to 8 GB of DDR4-2400 RAM

up to 8 GB of DDR4-2400 RAM

Internal storage

1x 2280 PCIe NVMe M.2 slot

1x 2280 PCIe NVMe M.2 slot

GPU
Display

13.3", Full HD (1920 x 1080), IPS

13.3", Full HD (1920 x 1080), IPS

Connectivity
Wi-Fi 802.11ac
Bluetooth 4.1
Wi-Fi 802.11ac
Bluetooth 4.1
Features

1x USB 3.0 Type-A
1x USB 3.0 Type-A (Sleep and Charge)
1x USB 3.0 Type-C
HDMI
audio jack
Security Lock slot

1x USB 3.0 Type-A
1x USB 3.0 Type-A (Sleep and Charge)
1x USB 3.0 Type-C
HDMI
audio jack
Security Lock slot

Battery
Weight
1.40 kg (3.1 lbs)
1.44 kg (3.2 lbs)
All Dell Inspiron 5370 configurations
All Dell Vostro 5370 configurations