Intel Core i3-10110U vs i5-8265U – higher frequencies can't beat core count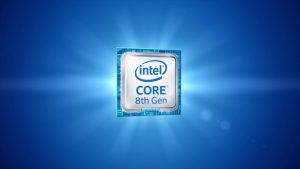 Sometimes, when we have to buy a new notebook we are hesitating between the bare minimum and something a bit more expensive. That's why we are bringing Core i3-10110U (this is the bare minimum for most) and i5-8265U (the most popular mid-range option) to our test table and we will see which one is more suitable for normal work without hiccups and lags.
Maybe an i3 CPU is still good for the average laptop user or at the end of 2019 everything below 4 cores is unacceptable?

Quick Specs
The Core i3-10110U is a 2-core 4-thread CPU (like every other i3 processor) with 4MB cache. The i5-8265U definitely has more to offer – it's a 4-core 8-thread CPU, with 6MB cache and its supported memory frequencies are a bit better (DDR4-2666, LPDDR3-2133) than i3-10110U's (DDR4-2400, LPDDR3-2133). Our Comet Lake i3 has a higher base (2.10 GHz to 1.60 GHz) and boost (4.10 GHz to 3.90 GHz) frequencies compared to the i5-8265U (Whiskey Lake). TDP levels are equal for both.
A word about the bulk prices (1000-unit purchase quantities) of our contenders – $281.00 for i3-10110U and $297.00 (+6%) for i5-8265U.
Now, the table.
| | Intel Core i3-10110U | Intel Core i5-8265U |
| --- | --- | --- |
| Cores / Threads | 2/4 | 4/8 |
| Base / Max frequency | 2.10 – 4.10 GHz | 1.60 – 3.90 GHz |
| Cache | 4 MB Intel Smart Cache | 6 MB Intel Smart Cache |
| TDP / up / down | 15W / 25W / 10W | 15W / 25W / 10W |
| Memory support | DDR4-2666, LPDDR3-2133 | DDR4-2400, LPDDR3-2133 |
Detailed specs sheets here: Intel Core i3-10110U / Intel Core i5-8265U.

CPU Benchmarks
Nothing unusual here, the i5-8265U is 53% faster. Pretty big difference given the aforementioned prices.
Results are from the Cinebench 20 CPU test (the higher the score, the better)
Results are from our Photoshop benchmark test (the lower the score, the better)
Verdict
So, the i3-10110U has higher operating frequencies but the core count is always more important. The i5-8265U is just $18 more expensive but it's way faster than the i3-10110U. If you look at the retail prices of notebooks equipped with those CPUs you will notice that the price differences are small.
Maybe the i3-10110U is still the bare minimum for normal every-day performance but it is not worth it because for a few bucks more you can get i5-8265U which is much faster and you will be more happy with its performance. Our Whiskey Lake CPU has more cores and that's why it is the faster one in this comparison.

All laptops with Core i3-10110U:
All laptops with Core i5-8265U: