Intel Core i7-8565U vs Intel Core i7-8750H – efficiency vs power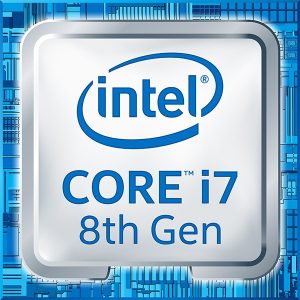 The everlasting question in the laptop world – are the ULV processor sufficient enough to replace the higher powered – H-series or they are still lacking behind. Theoretically, a 45W CPU should offer a lot more than a 15W one. However, in practice, the difference is not even nearly that big that it should.
Visit our Top Laptop CPU Ranking to check these two and many more CPUs.

Specs overview
Let's start with the obvious – Core i7-8565U has a TDP of 15W, while the Core i7-8750H – 45W. Next, the ULV processor utilizes four-core/eight-thread configuration, while the more powerful CPU has six cores and twelve threads. They work at 1.80-4.60 GHz and 2.20-4.10 GHz (Base-Turbo), respectively. Cache-wise they are very close with the Core i7-8565U having 8MB and the Core i7-8750H being equipped with 9MB.
Another great difference between the two is in the memory support – ULV CPUs are limited to 32GB, while the Core i7-8750H can go up to 64GB and 2667 MHz of DDR4. Additionally, the maximum memory bandwidth that can be reached by the Core i7-8565U is 37.5 GB/s, whereas the Core i7-8750H is able to go up to 41.8 GB/s.
You can check out the full specs of the Intel Core i7-8565U and the Intel Core i7-8750H.

Benchmarks
Since we're talking about laptop CPUs, cooling capacity and power delivery play a huge role in a certain processor's performance. This is very well seen in the case of Core i7-8565U, where we saw the ZenBook 15 UX533 to completely destroy its competition with the same processor. However, when we put it side by side to one of the best Core i7-8750H performers – the Lenovo Legion Y740, we see a clear victor of this race.
Results are from the Cinebench 20 CPU test (the higher the score, the better)
Results are from our Photoshop benchmark test (the lower the score, the better)
Conclusion
Certainly, the Core i7-8565U was no match for the bigger and more powerful Core i7-8750H. However, if we adjust the scores to a single core, the difference basically vanishes. With that said will hardly experience any difference between the two, especially in day to day tasks. However, if you are more into gaming or, per se – video editing, the choice is obvious – go for Core i7-8750H.
All laptops equipped with the Intel Core i7-8565U
All laptops equipped with the Intel Core i7-8750H