NVIDIA GeForce RTX 2060 (6GB GDDR6) vs NVIDIA GeForce GTX 1060 (6GB GDDR5) – RTX takes the victory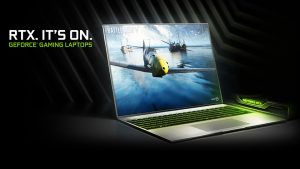 Today, we're gonna have a look at a comparison between NVIDIA's next-gen Turing GPU's and their last-gen graphics cards. For the purpose, we've chosen the new ASUS ROG Strix GL704 equipped with the new RTX 2060 (6GB GDDR6) to be set side by side to the Acer Predator Helios 300 with a GTX 1060 (6GB GDDR5) in it. You can have a look at our Top Laptop Graphics Ranking to see these cards and even more.

Specs overview
Starting with the similarities between the two products – well, there aren't many. Most notably is that they both have 6GB of memory, but the RTX card has the faster GDDR6 memory compared to the GDDR5 of the GTX.
And now, let's have a look at the differences. First is the base clock, the GTX 1060 has a base clock of just 1404 MHz vs 960 MHz for the RTX 2060, which is a 46% decrease. Turbo frequencies reach 1670 MHz and 1200 MHz, respectively. But, the CUDA cores on the RTX are way higher, 1280 vs 1920 as well as the memory bandwidth – 192 GB/sec vs 336 GB/sec. And let's not forget, the new DLSS capabilities of the RTX 2060 and it's 30 RT cores, providing Real-Time Ray Tracing which are not present on the GTX 1060. Another difference is that the RTX card now features a 12nm architecture compared to the 16nm on the GTX.

Benchmarks
And now it's time to look at some benchmark results. They may not show us the real-life performance of these cards, but they can give us a general idea of their capabilities. But undoubtedly, the obvious winner here is the newer RTX 2060 with its newer tech.
Results are from the 3DMark: Fire Strike (Graphics) benchmark (higher the score, the better)
Conclusion
And so it seems we have a winner in our comparison. The new RTX 2060 (6GB GDDR6) is the clear winner here, not only providing newer tech but also more power to the mid-low end of NVIDIA's new GPU lineup.
All laptops equipped with the NVIDIA GeForce RTX 2060 (6GB GDDR6)
All laptops equipped with the NVIDIA GeForce GTX 1060 (6GB GDDR5)