Top 5 reasons to BUY or NOT buy the HP EliteBook 745 G6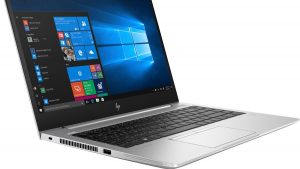 The HP EliteBook 745 G6 is a business machine that comes with additional security features alongside AMD's GuardMI technology. This tech is part of the AMD PRO CPUs and it can encrypt/decrypt the memory, it adds an AMD variation of Secure Boot, and there are some security extras that take place in the OS. In short, you can have this laptop with both PRO and non-PRO CPUs and the choice is yours – if you don't need these additional security features you'll shave off some money from the price tag.
What else – the device is equipped with a 14″ display and it's built mainly of aluminum so the good build quality is definitely there. In terms of CPU options, you can go up to AMD Ryzen 7 / PRO 3700U with AMD Radeon RX Vega 10. Don't forget to check our in-depth analysis regarding this device – you can find it here.
Here are our Top 5 picks about the HP EliteBook 745 G6.
You can check the prices and configurations in our Specs System: https://laptopmedia.com/series/hp-elitebook-745-g6/
4 reasons to BUY the HP EliteBook 745 G6
1.Cool and quiet
The peak temperature of 67°C under heavy load is a good result and on top of that the shell remains reasonably cool – we measured just 39°C. Most of the time, the cooling fan spins at pretty relaxed RPM's, and the machine is quite silent.
2. Good keyboard and touchpad
The keyboard is good enough for long typing sessions – its keycaps have a bit short key travel (but still decent), its feedback is clicky and it's on the quiet side too so you can concentrate better.
3. Decent port selection
The I/O features a good amount of ports. On the left side, we can spot a USB Type-A 3.1 (Gen. 1) port (with charging function) and an optional Smartcard reader. On the right side – a charging plug, a USB Type-C (with DisplayPort capabilities), a dock connector, an RJ-45 port, an HDMI 2.0 connector, a USB Type-A 3.1 (Gen. 1) port, an audio jack, and a MicroSD card reader.
4. The display part 1
This laptop is equipped with a 14″ Full HD panel (LG LP140WFA-SPD3 LGD060F). Its viewing angles are comfortable, the contrast ratio is ok – 950:1, and there is no sign of PWM usage so the panel can be used for prolonged sessions of work.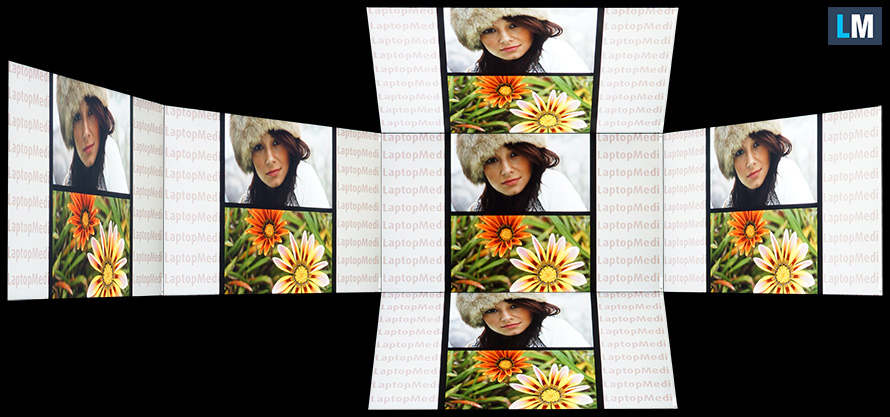 1 reason not to BUY the HP EliteBook 745 G6
1. The display part 2
On the other hand, the panel has poor sRGB color coverage – just 50%. Even after applying our "Gaming and Web Design" its colors aren't the most accurate out there with a result of a bit over 4.0.