[2019] LaptopMedia's Golden Laptop Award – Best GeForce GTX 1650 notebooks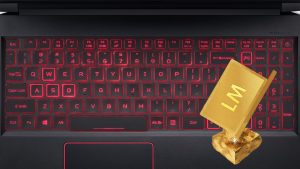 This year is almost over but what a time it was. We tested a lot of laptops, a lot of cool gadgets. We wrote so many reviews for you guys with one purpose only – to inform you fair and square about the good and the not-so-good sides of any device that we tested. Next year we will try to be even better.
In 2019 NVIDIA was "on the top of the food chain" when it comes to mobile graphics cards. The new Turing GPU architecture has a lot of models for every niche of laptops – from the monstrous RTX 2080 to the little performance hero GTX 1650. We'll start our yearly awards with the little one – the GTX 1650. The devices configured with this GPU are one of the best sellers for this year and we are not surprised. The GTX 1650 is one of the best price/performance GPUs (or maybe the best one) because its performance is enough for every new game title without breaking the bank.
A couple of tech specs before the "main event". The GTX 1650 is a Turing graphics card and it's based on the TU117 chip. That translates to 1024 shaders, 32 ROPs, 4GB of video memory (GDDR5), a 128-bit memory bus, and 50W TGP. The frequencies are 1395 Mhz base clock and 1560 MHz of boost. The memory is clocked at 8000 MHz.
А good GPU is nothing if it can't show its full potential – a laptop with decent cooling is a must if you want to own a cool and quiet machine while you are gaming. Today we are presenting to you our Top 3 best GTX 1650 gaming laptops. It's time for some fun.
---
#3 Our bronze medalist – Dell G3 15 3590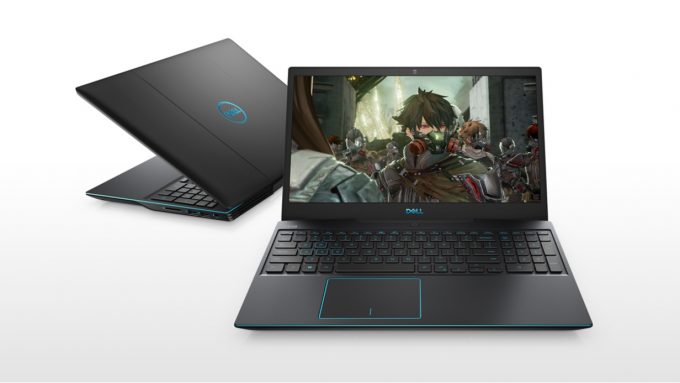 The cooling solution of this laptop looks good – two heat pipes and two large cooling plates are placed beneath them. Both heat pipes cool the CPU and the GPU at the same time. There are two fans that are blowing the heat away.
The Dell G3 15 3590 is a good performer. For example, you can play Far Cry 5 with 53 FPS on Ultra settings or Ghost Recon: Wildlands with 44 FPS on Very High settings. Those are pretty neat results you can enjoy new and heavy games with a laptop that has a "deal" price tag.
In addition, this laptop has good upgradability – the RAM size can be expanded up to 32GB of DDR4 memory and there is an M.2 slot + a 2.5″ SATA slot as well. The keyboard is a good one with its long travel and clicky feedback, there is a NumPad section too.
You can check our in-depth review regarding the Dell G3 15 3590 here.
---
#2 Our silver medalist – Acer Predator Triton 300 (PT315-51)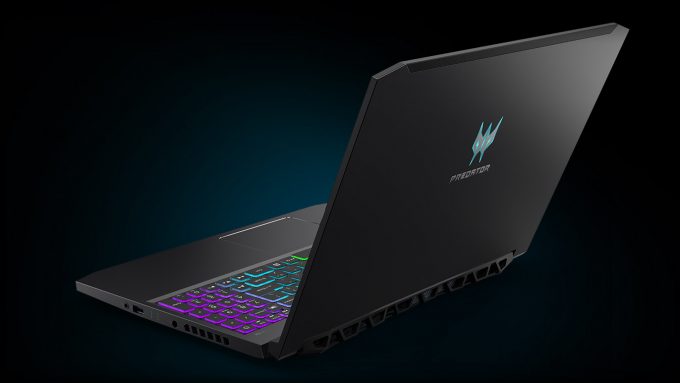 While we tested this laptop we were impressed by its all-aluminum build. This machine looks premium and gamer-centric at the same time. The cooling is well designed. It features three heat pipes in total – two are cooling the CPU and the GPU together, and the third is for the GTX 1650 only.

The well-cooled TU117 is allowing us to play with max-out settings – Far Cry 5 with 56 FPS on Ultra and 46 FPS for Ghost Recon: Wildlands on Very high.
This machine has other pros too – a good IPS panel that has 91% sRGB coverage, comfortable viewing angles, and very nice contrast score – 1270:1 (1130:1 after profiling). The upgradability options are good – up to 32GB of DDR4 memory, 2.5″ SATA drive slot, as well as two M.2 slots.
There is one more thing – the keyboard is superb. It features a 4-zone RGB backlight that can be fine-tuned by the PredatorSense app. You have controls over fan and clock speeds too. The keyboard itself has a great key travel and clicky feedback, and it is very comfortable for gaming. Hey, don't forget the Turbo button – when you press it the fan speed will be ramped up, the temperatures will go downwards and the FPS will be higher because of the higher boost frequencies caused by the lower temperatures (this is how NVIDIA GPU boost works).
Battery life is very long – 11 hours of Web browsing and almost 9 hours of video playback.
You can check our in-depth review regarding the Acer Predator Triton 300 (PT315-51) here.
---
#1 LaptopMedia's Golden Laptop goes to the Acer Nitro 7 (AN715-51)!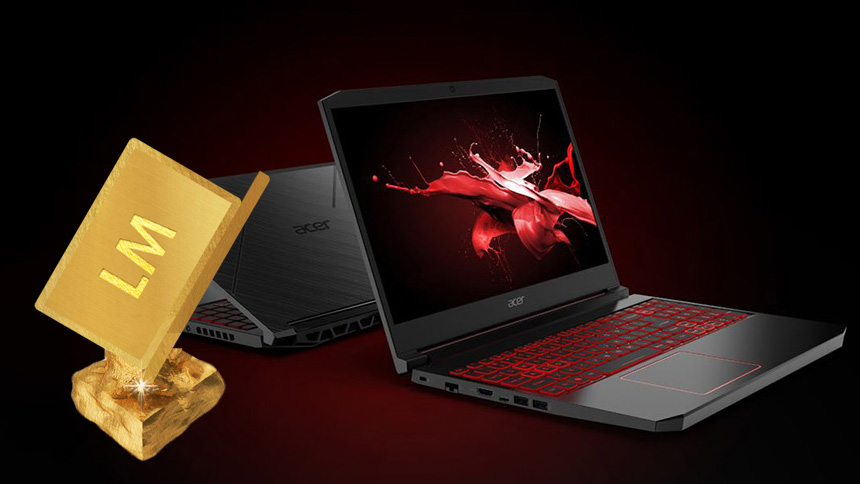 That is a great looking gaming device that features an impressive all-aluminum build. This laptop has a superb cooling that treats well the GTX 1650. Just look at this very well-designed cooling solution:

The CPU and the GPU are cooled together by two heat pipes and there is one dedicated pipe for the TU 117. All the heat pipes are leading to one very big heatsink cooled by two fans. For additional heat dissipation, the GPU-only heat pipe has a U shape and leads to another heatsink for better cooling and heat dissipation. There is more – one big cooling plate is placed on the top of the GPU and cools its VRMs and the memory as well. What a great cooling it is and the results are inevitable – the GTX 1650 that is inside of the Acer Nitro 7, is the most well-cooled TU117 in our tests! Check out the temperature results from our review.

Real gameplay
| NVIDIA GeForce GTX 1650 | GPU frequency/ Core temp (after 2 min) | GPU frequency/ Core temp (after 30 min) |
| --- | --- | --- |
| Acer Nitro 7 (AN715-51) | 1633 MHz @ 61°C | 1599 MHz @ 67°C |
No other GTX 1650 laptop is capable of so low GPU temperatures. The noise during gaming is always low so you will have a cool and quiet machine all the time. The FPS results from our tests look good – 56 FPS in Far Cry 5 with maxed-out settings and 48 FPS in Ghost Recon: Wildlands (Max preset).
Apart from the GPU side – the battery life is a long one, especially for a gaming device – 8 hours of Web browsing. The backlit keyboard has a nice looking red accent which is well combined with the backlight. The key travel is long and the feedback is good. One more thing – the keys are very silent which is good for long game sessions at night without making noises. The panel is a capable one, it covers 90% of sRGB, and has a good contrast and nice viewing angles.
Good job Acer, a well-deserved award, keep up with the good work!
You can check our in-depth review regarding the Acer Nitro 7 (AN715-51) here.