[34 Gaming tests and videos] NVIDIA GeForce MX350 [10W] – efficiency and performance on a budget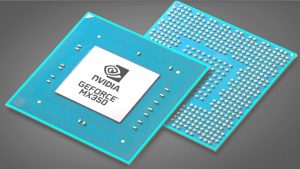 The current market is pretty well-populated with machines configured with inexpensive GPUs. You can choose from NVIDIA's MX series that offers a bunch of GPUs (from MX110 to MX350), while AMD offers the RX 640 and a lot of good Zen 2 iGPUs. Also, your choice is even wider now that Intel has released their integrated Iris Xe Graphics.
In 2020, we have two fresh additions in terms of gaming on a budget – the two versions on GeForce MX350 that can found as a 10W GPU as well 25W. As you may already know from our previous articles about the GeForce MX350 this is the GeForce GTX 1050 with lowered clocks and TGP.
This time we are about to see what the 10W version of this GPU is capable of.
Meanwhile, you can check out all available laptops with GeForce MX350 (10W) here:

Contents
Specs overview
This is a Pascal video card with 640 shaders and 16 ROPs. The base and the boost frequencies are 747 MHz and 937 MHz, while, the memory is clocked at 7008 MHz.

GPU comparison table
|   | GeForce MX350 (10W) |
| --- | --- |
| Architecture | Pascal |
| GPU chip | GP107 |
| Shader units | 640 |
| ROPs | 16 |
| Base Clock (MHz) | 747 |
| Boost clock (MHz) | 937 |
| Memory clock (MHz) | up to 7008 |
| Memory size (MB) | 2GB |
| Memory type | GDDR5 |
| Memory bus width (bit) | 64 |
| TGP (Total Graphics Power) | 10W |
| DirectX version | 12.1 |
| Technology | 14nm |
| RTX capabilities | No |
| Release date | 02.2020 |
| Detailed specs | Link |
Gaming tests and gameplay videos (ext. monitor)


































Verdict
The GeForce MX350 (10W) performs well given the fact that it has a modest TGP – just 10W. Most light games like CS:GO, Team Fortress 2, League of Legends or FIFA run great on this video card at least on Medium and sometimes even on High settings.
If you want to play heavier games like Total War, ARK, Need For Speed Heat, For Honor, etc, the GeForce MX350 (10W) is good enough for Low preset in this scenario. Which is fine too for a 10W graphics solution.
All laptops equipped with the GeForce MX350 (10W)