[35 Gaming tests + videos] NVIDIA GeForce RTX 2080 SUPER Max-Q – the maximum possible performance for thin gaming laptops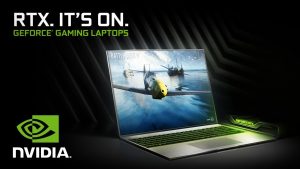 When it comes to thin and super powerful gaming notebooks, things are getting serious. The first "victim" is your wallet and after that, you'll start to hesitate about which machine to pick and what video card suits your needs best. Today we're going to show you the fastest possible mobile dedicated graphics solution for thin notebooks at the end of 2020 – the NVIDIA GeForce RTX 2080 SUPER Max-Q.
The Max-Q tech allows this beast of a GPU to be fitted in laptops that offers good portability and gaming capabilities at the same time because of the fairly reduced frequency and TGP than the full-blown version. Yep, this means that some power has been stripped away compared to the "normal" version of this graphics card but gaming on a slim and fast gaming laptop needs some sacrifices.
Meanwhile, you can check out all available laptops with GeForce RTX 2080 SUPER Max-Q here:

Contents
Benchmarks comparison
Lenovo Legion 7 / 7i (15" Intel, 2020) GPU variants
Here you can see an approximate comparison between the GPUs that can be found in the Lenovo Legion 7 / 7i (15" Intel, 2020) models on the market. This way you can decide for yourself which Lenovo Legion 7 / 7i (15" Intel, 2020) model is the best bang for your buck.
Note: The chart shows the cheapest different GPU configurations so you should check what the other specifications of these laptops are by clicking on the laptop's name / GPU.
Specs overview
The SUPER version of the RTX 2080 Max-Q brings more CUDA (3072) cores to the table and that leads to extra performance compared to the non-SUPER GPU that offers 2944 CUDAs. This is a Turing GPU that uses a TU104 chip. The SUPER GPU has three possible TGP variant – 80, 85, and 90W. In our case, we have the 90W solution.
The base frequencies start with 735 MHz for the 80W chip and they can go up to 975 MHz for the top 90W TU104 SUPER Max-Q. For the boost clocks, we have 1080 MHz to 1230 MHz for the 80W and 90W versions. The memory is clocked at 11000 MHz and it has a 256-bit bus.

GPU comparison table
|   | GeForce RTX 2080 SUPER Max-Q |
| --- | --- |
| Architecture | Turing |
| GPU chip | TU104 |
| Shader units | 3072 |
| ROPs | 64 |
| Base Clock (MHz) | up to 975 |
| Boost clock (MHz) | up to 1230 |
| Memory clock (MHz) | 11000 |
| Memory size (MB) |  8GB |
| Memory type | GDDR6 |
| Memory bus width (bit) | 256 |
| TGP (Total Graphics Power) | up to 90W |
| DirectX version | 12.1 |
| Technology | 12nm |
| RTX capabilities | Yes |
| Release date | 04.2020 |
| Detailed specs | Link |
Gaming tests and gameplay videos (ext. monitor)





































Verdict
The NVIDIA GeForce RTX 2080 SUPER Max-Q is a great GPU that can be paired with thin laptops. But that has its price – all laptops with this graphics card cost a small fortune and most of them aren't very quiet. If you don't mind these two things, well, cheers, probably you'll have tons of fun with this fast GPU.
On the other side, don't forget the fact, that this one has a lot of shaders, ROPs, and TMUs that are sucking power when you're gaming but the best possible scenario here is the 90W version. This means that video cards like the GeForce RTX 2070 whit its 115 TGP aren't too far away in terms of performance and on top of that the end price is much lower.
The downside is that you can't find these 115W+ GPUs fitted in thin devices. So, if you need a crazy fast gaming laptop that isn't too heavy and has a slim profile (and of course, if money isn't a problem) the NVIDIA GeForce RTX 2080 SUPER Max-Q is the best and fastest possible solution.
All laptops equipped with the GeForce RTX 2080 SUPER Max-Q