Acer Aspire 5 (A517-53G) – Top 5 Pros and Cons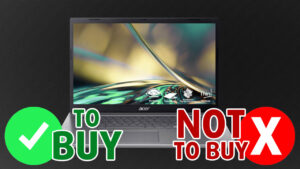 17-inch laptops have a passionate following, but the form factor might soon be put to rest, as 16-inch devices are becoming more and more popular, as well as 18-inch devices making tearing through CES 2023 and soon will be out on the shelves. So, the Acer Aspire 5 (A517-53G) might be one of the last 17.3-inch devices, so we're quite happy that Acer made a well-performing device with a lot of screen real estate.
Today we present you with LaptopMedia's top 5 picks about the Acer Aspire 5 (A517-53G).
Acer Aspire 5 (A517-53G): Full Specs / In-depth Review
4 reasons to BUY the Acer Aspire 5 (A517-53G)
1. Design and build quality
The Aspire 5 comes with an aluminum lid and a plastic base. It has decent durability, as the lid flexes a bit, but overall it's tougher than the base. We find the reduction in weight very impressive, as the new chassis weighs 400 grams less, stopping the scales at 2.20 kg. It's also thinner, coming in at just 19.9 mm. Overall, it mimics some of the Swift laptops in terms of design, with one heat vent below the display and sloping front and back edges.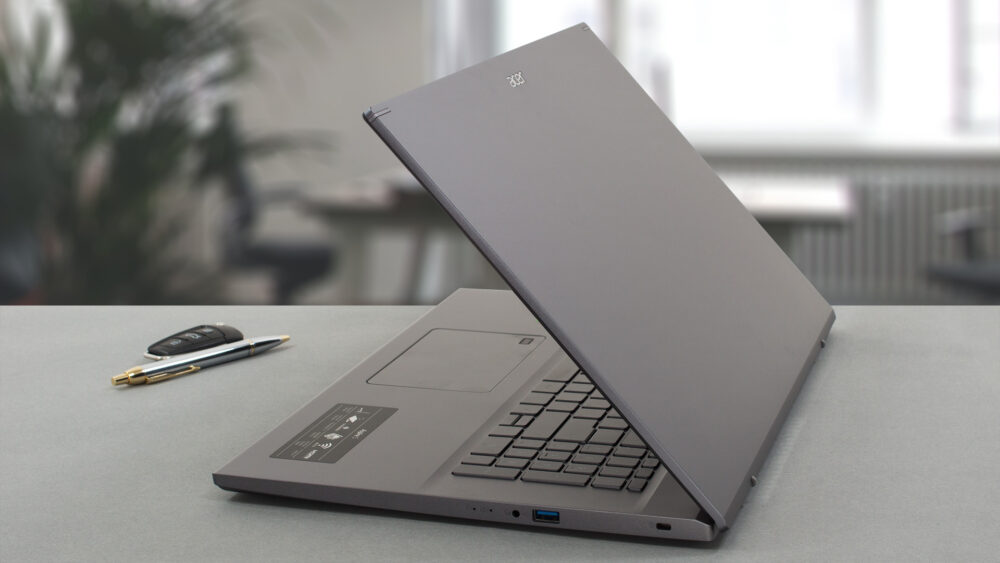 2. I/O
The ports are split on the left and right. On the left, you can see the bulk, with two USB Type-A 3.2 (Gen. 1) ports, a Thunderbolt 4 port, a LAN port, and an HDMI 2.1 connector, which manages to impress us a lot, providing you with an up to an 8K 60Hz signal. On the right, there's an audio jack and one more USB Type-A port of the same speed. Also, the Thunderbolt port can be used for charging, as well as connecting an external monitor. Paired with the HDMI port, you can have two external displays + the laptop itself.
3. Upgradeability
The upgradeability is nothing short of excellent, as the Aspire 5 offers two SODIMM slots for DDR4 memory. They work in dual-channel mode. For storage, you have two M.2 slots. Both fit the big 80mm drives, but only one of the slots has support for Gen 4 drives (the one on the right).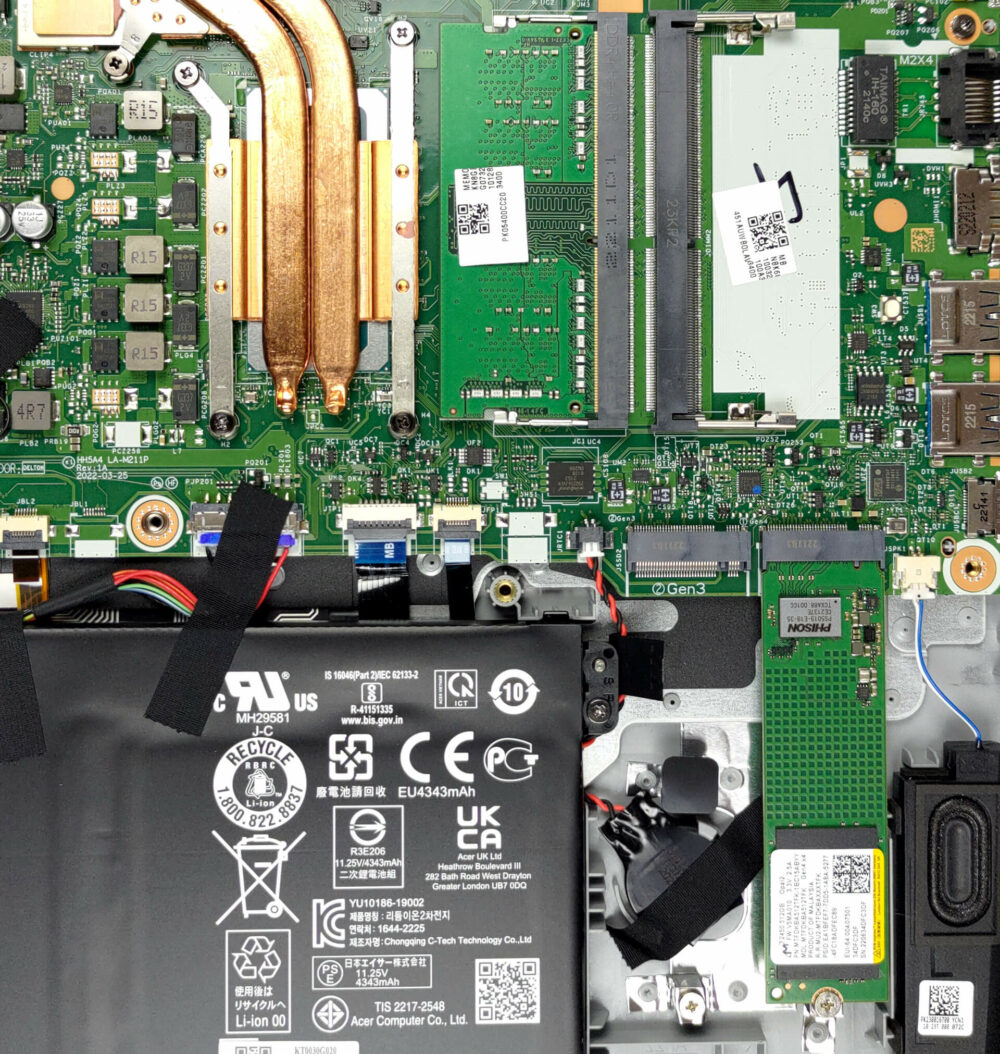 Here is our detailed teardown video, which shows how to upgrade the Acer Aspire 5 (A517-53G).
4. Cooling
Acer provides a decent setup with two heat pipes and two fans, which help keep the Core i5-1255U and the MX 550 running cool and well.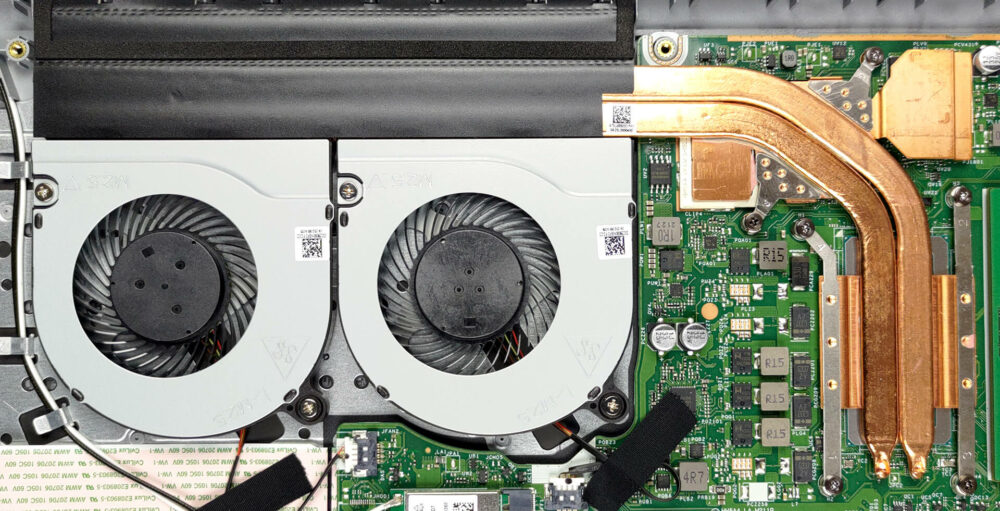 Max CPU load
| Intel Core i7-1255U (15W TDP) | 0:02 – 0:10 sec | 0:15 – 0:30 sec | 10:00 – 15:00 min |
| --- | --- | --- | --- |
| Acer Aspire 5 (A517-53G) | 3.43 GHz @ 2.61 GHz @ 64°C @ 46W | 3.21 GHz @ 2.49 GHz @ 68°C @ 41W | 2.68 GHz @ 2.18 GHz @ 62°C @ 28W |
The Core i7 offers high TDPs and clock speeds in the first minute or so of our stress test, quite impressive. In a prolonged load, the chip still maintains a 28W TDP. We're sure it can handle more, as the temperatures are really low, with a peak temperature of only 68°C. With a bit of tuning, the cooling can keep going, if Acer is ready to allow the temps to go into the 80s°C.

Real-life gaming
| NVIDIA GeForce MX550 | GPU frequency/ Core temp (after 2 min) | GPU frequency/ Core temp (after 30 min) | GPU frequency/ Core temp (Max fan) |
| --- | --- | --- | --- |
| Acer Aspire 5 (A517-53G) | 1530 MHz @ 62°C @ 30W | 1517 MHz @ 65°C @ 30W | – |
The cooling is able to handle the MX 550 with no problem, maxing out its 30W power limit, while keeping up a decent clock speed, even after 30 minutes of running at full load. We wonder how the table would look with the RTX 2050, which is supposed to be more powerful. After all, it is based on the RTX 3050, a gaming GPU at its core.

Comfort during full load
At the peak of our stress test, the keyboard reaches 40°C, while the fans can be heard spinning. However, we would still deem the laptop comfortable for both quick and prolonged use.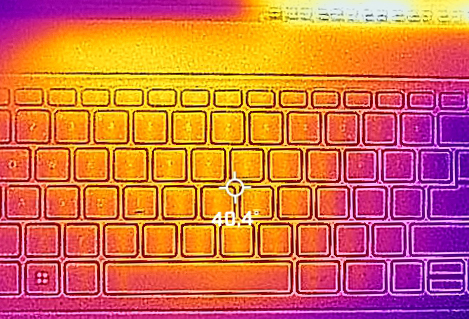 1 reason NOT to buy the Acer Aspire 5 (A517-53G)
1. Display quality
The Full HD IPS panel of the Aspire 5 comes with comfortable viewing angles. It reaches a peak brightness of 287 nits in the middle of the panel, with 266 nits as an average across the entire display area. The contrast ratio is good, coming in at 1220:1. In terms of color reproduction, the laptop comes in with just 52% sRGB coverage, which isn't enough for Creator work.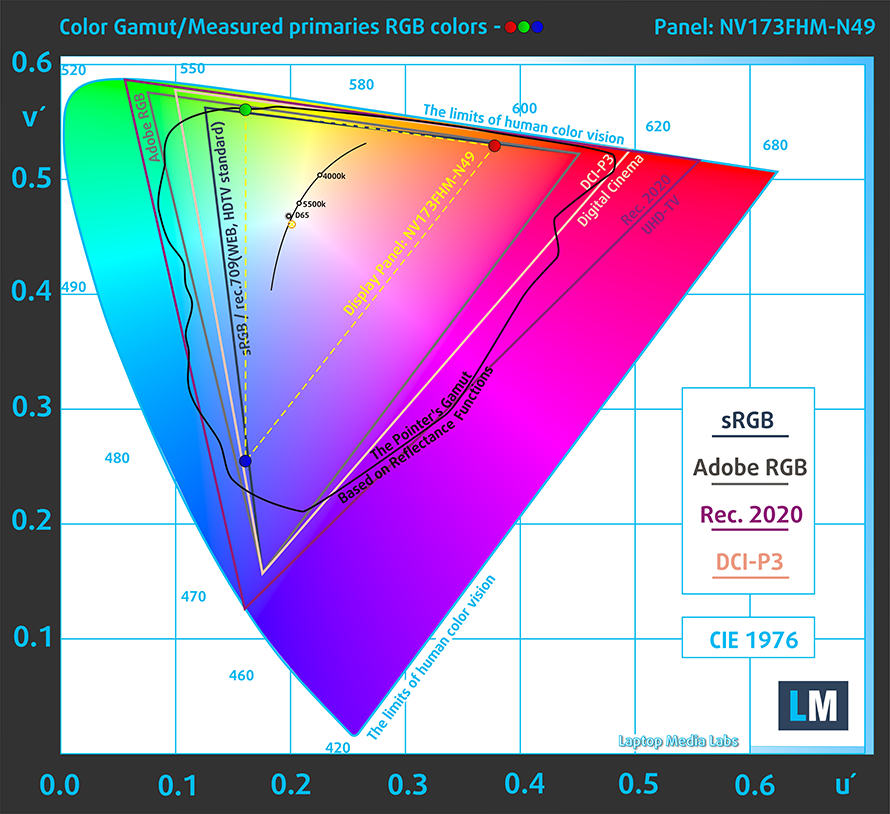 The accuracy doesn't improve much as well, even with our Design and Gaming profile. Here are the results of our color accuracy test, including the stock settings (left) and with our profile applied (right).
Buy our profiles
Since our profiles are tailored for each individual display model, this article and its respective profile package are meant for Acer Aspire 5 (A517-53G) configurations with 17.3″ BOE NV173FHM-N49 (BOE084E) (FHD, 1920 × 1080) IPS.
*Should you have problems with downloading the purchased file, try using a different browser to open the link you'll receive via e-mail. If the download target is a .php file instead of an archive, change the file extension to .zip or contact us at [email protected]
Read more about the profiles HERE.
In addition to receiving efficient and health-friendly profiles, by buying LaptopMedia's products you also support the development of our labs, where we test devices in order to produce the most objective reviews possible.
All Acer Aspire 5 (A517-53G) configurations: