Acer Nitro 2019 comparison: Nitro 7 (AN715-51) vs Nitro 5 (AN517-51) vs Nitro 5 (AN515-54) vs Nitro 5 (AN515-53)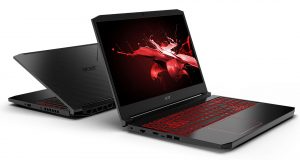 Acer Nitro lineup is very popular because it has a lot to offer for its money. Not everyone wants to spend 5K on a gaming laptop. This is one of the key selling points of the whole Nitro lineup – you don't have to rob a bank to buy one. In today's article, we will help you find the best Nitro laptop for your needs.
Let's start with Nitro 5 (AN515-53). This is the entry model but it has a lot of cool stuff under its shell. The variety of CPU / GPU combos for this machine is huge. If you don't need much power you can get a configuration with GTX 1050 Ti and Intel Core i5-7300HQ – this is the most budget-friendly one. If you need more processing power you can go up to Intel Core i7-8750H. Need butter-smooth gameplay – you can get one with a 144Hz display. Nitro 5 (AN515-53) is not a lot the lightest and thinnest (2.48 kg and 27mm profile) machine but it is what it is (especially for that kind of price).
One step further and Nitro 5 (AN515-54) comes in mind. It is a bit thinner and lighter machine (25.9mm profile and 2.30 kg) compared to AN515-53. The best gaming configuration comes with Intel Core i7-9750H and GTX 1660 ti. AMD is on the edge of glory right now and if you like their products you can get one of the most wallet-friendly configurations with AMD Ryzen 7 3750H and AMD Radeon RX 560X (4GB GDDR5). Four display options – among them there is 144Hz variant and 120Hz one.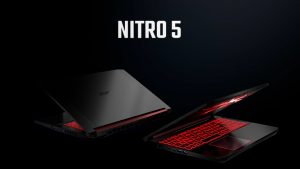 Just before the top-one, we find the Nitro 5 (AN517-51). It comes with a big 17.3″ IPS display (144Hz and 60Hz variants) and that's why it is a bit heavier than the others – 2.72 kg. Its profile is not that bad for a 17.3-incher – 25.4 mm. The best deal is to get the Intel Core i5-9300H but if you need more CPU power – i7-9750H is available too.
On top of the "food chain" is the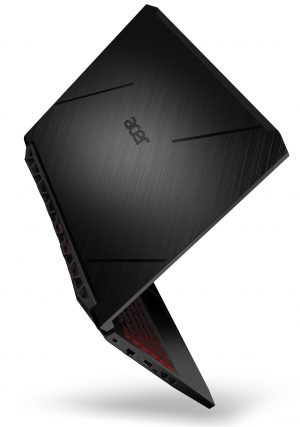 Nitro 7 (AN715-51). The thinnest and lightest of all here – 19.9mm and 2.2kg. Its body is made of aluminum, while the others are made of polycarbonate. The cooling solution of AN715-51 is very good and the internals are always well-cooled no matter its thin profile.
The top GPU here is GTX 1660 Ti and you can go down to GTX 1650. Intel Core i7-9750H 7 and i7-8750H are the strongest CPU options. There is a fast 144Hz IPS display for the ones who play a lot of competitive games or just want smoothness in every situation (there is a 60Hz option too). Nitro 7 (AN715-51) has the most premium feel of all thanks to its good build quality and thin profile.
Keep in mind that all the notebooks here (except AN515-53) are equipped with 2x M.2 slots.
Acer Nitro 7 (AN715-51) configurations:
Acer Nitro 5 (AN517-51) configurations:
Acer Nitro 5 (AN515-54) configurations:
Acer Nitro 5 (AN515-53) configurations: