AMD Radeon R5 M430 (2GB DDR3) – early benchmarks and gaming tests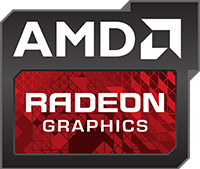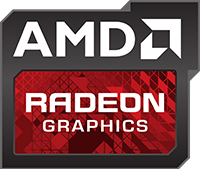 Little is known about the still unannounced AMD Radeon R5 M430 GPU, but we were able to snatch a testing unit running the very same graphics and now we know a bit more about the GPU.
It's based on the familiar AMD Radeon R5 M330 graphics chip with slightly higher clock rates, which lead to around 15-20% better performance. The R5 M430 also shows better performance than the R5 M335 and that's really good news considering the fact that the discrete GPU can be found mostly in low-end notebooks. We are still waiting for the release of laptops featuring the R5 M430 but for now, here's what we know so far.
The AMD Radeon R5 M430 is most likely identical to the R5 M330 – 64-bit memory bus, 2000 MHz memory frequency, 320 shading units, 8 ROPs, 20 TMUs, the core uses 28nm manufacturing process and it's based on the GCN 2.0 architecture. And as we already stated, the GPU might be clocked a little bit higher than its predecessor but we are unsure of the operating frequencies.
So we did some synthetic benchmark tests as well as some gaming tests so you can see how the GPU performs in both. Keep in mind, though, that the unit we are testing is an engineering sample so performance may increase when it hits the market and the CPU used for the configuration is the A9-9410 APU, which is a dual-core CPU so it might serve as a bottleneck in terms of gaming performance. However, given the nature of the R5 M430, it's highly unlikely.
If you want, you can check out our GPU ranking.
You can check prices and specs of laptops with AMD Radeon R5 M430 here: http://amzn.to/1SWJWY9

Benchmarks
Results are from the 3DMark: Fire Strike (Graphics) benchmark (higher the score, the better)
Gaming test


| Tomb Raider (768p, Low) | Tomb Raider (768p, Medium) | Tomb Raider (768p, Max) |
| --- | --- | --- |
| 38 fps | 17 fps | – fps |


| F1 2015 (768p, Low) | F1 2015 (768p, Medium) | F1 2015 (768p, Max) |
| --- | --- | --- |
| 28 fps | 20 fps | – |

| GTA 5 (768p, Low) | GTA 5 (768p, Medium) | GTA 5 (768p, Max) |
| --- | --- | --- |
| 36 fps | 13 fps | – |


| Middle-Earth: Shadow of Mordor (768p, Low) | Middle-Earth: Shadow of Mordor (768p, Medium) | Middle-Earth: Shadow of Mordor (768p, Max) |
| --- | --- | --- |
| 23 fps | 15 fps | – |

| Counter-Strike: Global Offensive (768p, Low) | Counter-Strike: Global Offensive (768p, Low) | Counter-Strike: Global Offensive (768p, Low) |
| --- | --- | --- |
| 44 fps | 38 fps | 29 fps |