AMD Radeon R7 M465 (2GB GDDR5) has been added to our GPU rankings – barely makes it into top 100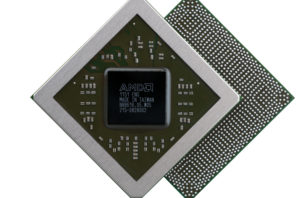 Despite the already launched Vega and Polaris desktop AMD GPUs, the company continues to offer their older generation of mobile graphics cards featuring 28nm manufacturing process. That's why we just got to test one of their old/new Radeon R7 M465 chips paired with 2GB of GDDR5 memory.
Unfortunately, the tests show performance lower than the NVIDIA GeForce 940MX with 2GB of GDDR5 VRAM, which isn't necessarily bad but we also found the M465 to be running quite hot. The chip was tested in the HP EliteBook 850 G4 – a seemingly high-end business solution, which you can check out in detail in our full review.
Anyway, the Radeon R7 M465 isn't made for graphically intensive tasks like gaming but it's a good enough performer for applications like Photoshop and multimedia purposes. It features 384 shading units clocked at 825 – 960 MHz, 8 ROPs, 24 TMUs, 128-bit memory bus and 2GB of GDDR5 VRAM clocked at 2000 MHz. Keep in mind that most units ship with the older DDR3 memory on board so benchmarks and real-world performance may differ quite a lot.
More about the GPU can be read here.
The GPU ranking table can be found here.
And if you are interested in the laptop itself, the available EliteBook 850 G4 configurations can be found here: http://amzn.to/2w9OlqU