AMD Radeon RX Vega 10 – gaming tests + gameplay footage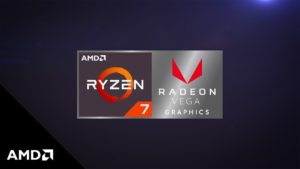 By the looks of it, AMD will be just as successful in the mobile department as it was on the desktop side of the market with its new Raven Ridge APUs.
The new mobile Ryzen 7 2700U APU combines a powerful quad-core/eight-thread CPU with the all-new integrated Radeon RX Vega 10 graphics chip in a 15W-rated package. We tested and compared the new APU to the Intel Core i7-8550U and as far as computational performance go the new Ryzen 7 2700U is an excellent alternative.
Check out our Laptops Specs system for all laptops featuring the Radeon RX Vega 10.
We also put side by side the integrated RX Vega 10 and the Intel UHD Graphics 620. AMD's new iGPU blew out of the water the UHD 620 scoring twice as high in benchmarks. Now it is time to show you actual gaming performance and some gameplay footage to see just how capable an integrated graphics chip can be.
Check out our Top Laptop Graphics Ranking for more statistics.

Gaming tests
As you can see from the charts below, even some more resource-intensive games like GTA V are playable as long as you turn the graphics settings down.




Gameplay footage
Below you can watch gameplay footage of two popular games to see how the GPU performs in real life. As you can see, the RX Vega 10 runs CS:GO and Rocket League perfectly fine even in 1080p. Of course, these two games aren't really demanding but you can't expect too much from an integrated GPU.