Best Gaming Laptops – no price restrictions (Black Friday / Christmas 2017)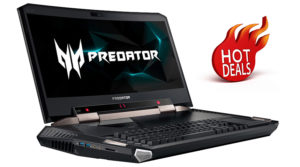 It is the holiday season and you all know what this means – deals all around. Literally, every retailer is lowering the prices around the holidays and sometimes you can find some really tasty deals.
We would like to make your holiday shopping easier if you are looking for a new notebook so we made a list of good laptop deals with a GTX 1050 Ti and 1060 GPUs and another list of notebooks with the GTX 1070. Now it is time to make a list with some very powerful high-end desktop replacements for the enthusiastic gamers out there. In this list, we will not have a price limit. Instead, we will focus on best performance.
Note that the prices and availability change from day to day and sometimes even more frequently than that so the information we display might not be 100% accurate.
You can check the detailed specs of the following and other notebooks in our Laptops Specs system. Or you can check our list of Top 100 Most Powerful Gaming Laptops.

HP OMEN X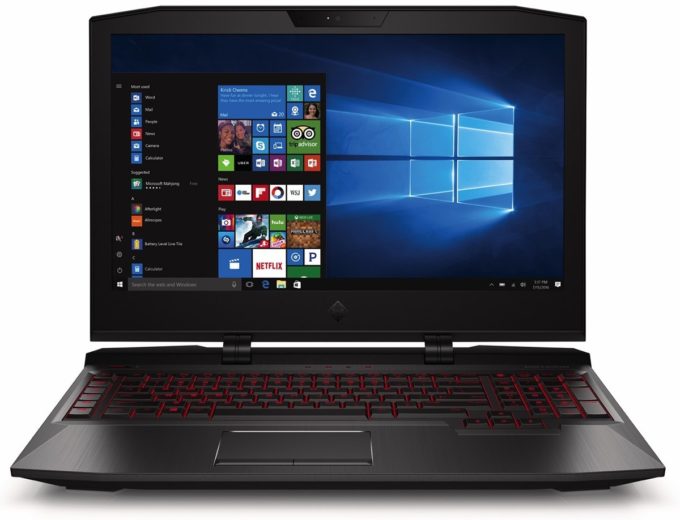 We start off with the HP OMEN X. HP does not have such a big reputation as the other brands that we will mention in the gaming department but lately the company's Omen lineup has brought a new competitor to the market.
The best that HP has to offer is the OMEN X which is everything a hardcore gamer could want. It has an aggressive design language with many edges. It is powered by the unlocked Intel Core i7-7820HK so there is room for overclocking. There are two GTX 1080 GPUs inside that deliver desktop-level performance.
The 17.3-inch laptop is also not too heavy considering the hardware it packs – 4.85 kg (10.7 lbs). You can check out a detailed analysis of its features in our review.
MSI GT73VR TITAN SLI 4K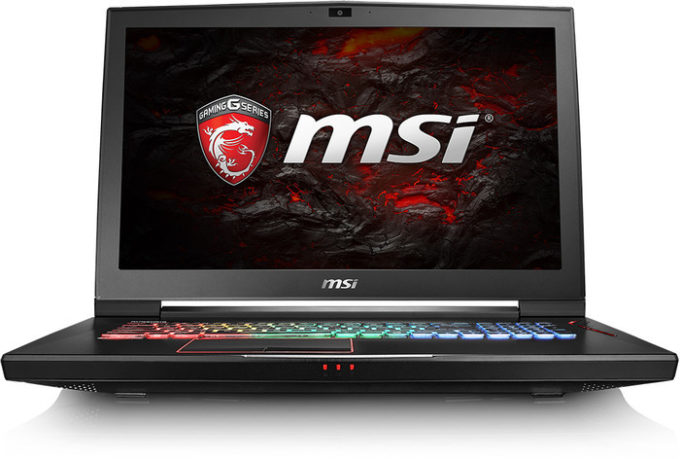 Second on our list is the MSI GT73VR TITAN SLI 4K. Again a great gaming notebook which is incredibly light for its size – just 3.90 kg (8.6 lbs). It packs the same overclockable Core i7-7820HK processor but this time the GPU is the GTX 1070, however, there are two of it inside.
As every other MSI notebook, the GT73VR TITAN can boast with its SteelSeries keyboard which is exclusive to MSI. As the name of the notebook suggests, it features a panel with 4K UHD (3840 x 2160p) resolution but if you are willing to downgrade to just Full HD (1920 x 1080p) you can opt for a 120Hz refresh rate which will surely come in handy in fast-paced games.
You also get a free XSplit Gamecaster license for one year and a two-month subscription for WTFast – a private gamers network. Contact the manufacturer for further details.
MSI GT83VR TITAN SLI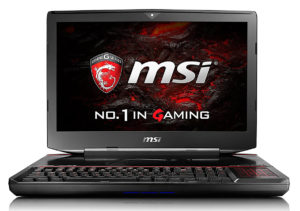 Just when you think that MSI has stopped surprising you, the MSI GT83VR TITAN SLI comes around to shake you up. This monstrous gaming laptop is equipped with the rarely seen Core i7-7920HQ CPU (3.10-4.10GHz) and two GTX 1080 GPUs.
Just like the unusual processor, the GT83VR TITAN features an unusual screen size – 18.4 inches in diagonal. It is a bit strange to see that there is no 4K option.
Except for the outstanding hardware, there is one feature of this laptop that makes it stand out in the – its keyboard. Manufactured in collaboration with SteelSeries of course, the keyboard on this notebook is mechanical and uses Cherry MX Speed (Silver) switches with 1.2 mm actuation point and 45 grams actuation force, thus delivering one of the best typing experiences in a notebook. You also get a touchpad that doubles as a num pad.
You can check out our review over here.
AORUS X9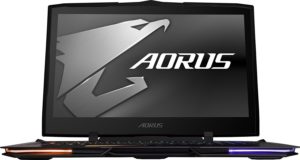 Aorus is one of those brands that are not very popular for their gaming notebooks but still manufacture one of the best in the class. The AORUS X9 made it up to our list of best deals for the holiday season and for a reason.
In our opinion, the design and looks of the AORUS X9 are very appealing but this is a subjective statement. The notebook features a 4K 17.3-inch display with X-Rite Pantone certification and 100% Adobe RGB color gamut coverage. There is also an option for a QHD (2560x1440p) display with 120Hz refresh rate.
The AORUS X9 is powered by the Core i7-7820HK and two GeForce GTX 1070 in SLI. It Also features a mechanical keyboard with brown switches but unlike the MSI GT83VR TITAN, the AORUS X9 fits all this in a rather thin and light package – 29.9 mm (0.93″) and 3.59 kg (7.9 lbs).
ASUS ROG GX800VH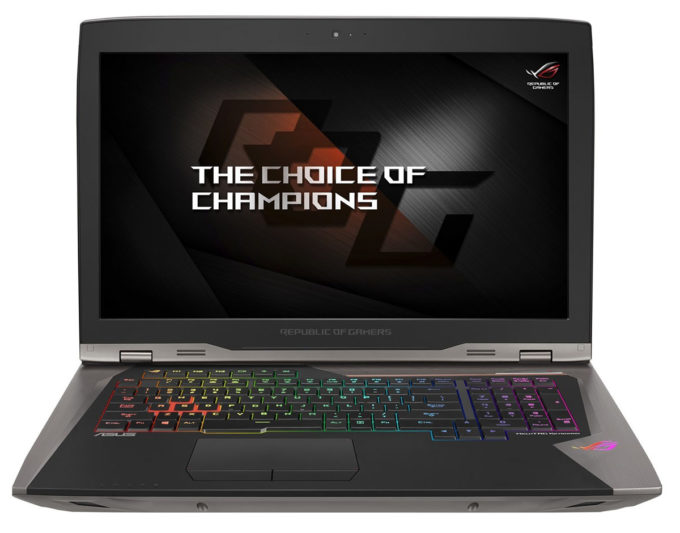 The ASUS ROG GX800VH is another large notebook with a screen size of 18.4 inches. The 4K panel supports NVIDIA's G-Sync technology for buttery smooth visuals. This notebook is equipped with two GTX 1080 graphics cards. It also features a mechanical keyboard but this time this is not the most impressive and distinguishing feature of the laptop.
The ASUS ROG GX800VH can be docked with a special ROG Hydro Overclocking System that delivers liquid cooling to a portable device. The docking station includes two 330W power supplies which combined with the liquid cooling provide an excellent environment for overclocking.
The notebook comes with its own ROG luggage carry-case so you can easily transport it and all of its accessories but keep in mind that it will weigh a bit.
Acer Predator 21X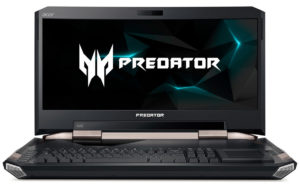 And last but definitely not least on our list is the notorious Acer Predator 21X. This gaming beast was released early this year and dragged all the attention to it. It is probably the most expensive gaming notebook on the market but it also features top-notch hardware that can not be beaten.
Like many of the models on this list, it is powered by the Core i7-7820HK and two GeForce GTX 1080 graphics cards but that is about everything that can be categorized as generic in it. Starting from the screen, the Predator 21X features an extra large 21-inch curved IPS panel with a Blue LED + Quantum Dots backlight and ultra-wide 21:9 aspect ratio with 2560 x 1080 resolution.
The Predator 21X also features Tobii Eye Tracking technology which makes gameplay even more immersive. The system tracks your eye movement and knows exactly where are you gazing at any moment. Some of the most popular titles can take advantage of this technology like Watch Dogs 2, Dying Light, Rise of the Tomb Raider, The Division, Assassin's Creed Syndicate, etc.
We can't summarize everything about this machine in a few sentences. You can check out our detailed review for in-depth information and analysis.