Best GTX 1050 Ti and GTX 1060 Gaming Laptop Deals – Black Friday / Christmas 2017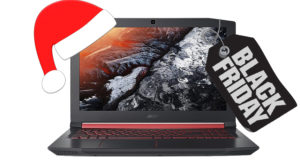 The Holiday season is on the rise and the first Black Friday deals start to appear. Of course, after Thanksgiving, we can all start preparing for Christmas so the festive mood is here to stay until the end of the year. And what are these holidays without presents? Retailers are aware of this relation between holidays and spending and they take every opportunity to make you buy even more. But how can you resist?
To make your holiday shopping a little easier, we have prepared a list of the best deals on budget and mid-range gaming notebook in our opinion. Here you will find laptops equipped with the NVIDIA GeForce GTx 1050 Ti or GTX 1060 with discounts of up to 30%.
Please note the prices we list are as of the time of writing and may vary with time.
You can check the detailed specs of the following and other notebooks in our Laptops Specs system.
Contents
GTX 1050 Ti notebooks
Acer Nitro 5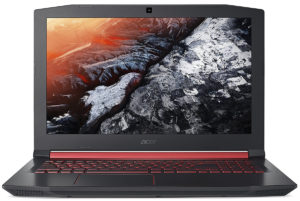 First on our list is the Acer Nitro 5. The Nitro 5 covers all the basics you need to start gaming. It will not blow you away with its performance but it is hardly beatable at its price. You get a 7th gen Intel Core i5-7300HQ and of course a GTX 1050 Ti graphics card with 4GB of GDDR5 memory. These components are backed by 8GB of DDR4 RAM and a 256GB SSD.
You also get a 15.6-inch display with Full HD (1920 x 1080p) resolution. The panel is IPS which is something we are glad to see in a low-end gaming notebook. The Nitro 5 is also compatible with the new Microsoft Mixed Reality platform which means you can get into the VR world for just another $399 for the Acer Mixed Reality Headset and controllers.
The configuration that we just described is currently available for just $729.00. You can purchase yours from HERE.
MSI GL62M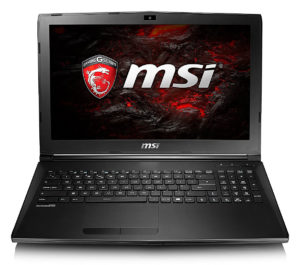 Next on our list is the MSI GL62M. MSI's gaming notebooks are usually a bit more pricey than their counterparts but it all has a reason behind it. While providing the exact same hardware configuration as the Acer Nitro 5, the GL62M adds some MSI exclusive features to the scene.
You get a SteelSeries branded backlit keyboard and Nahimic 2+ audio enhancement. The display on the GL62M uses TN technology but MSI promises wide viewing angles and 94% NTSC coverage backed by its True Color Technology to deliver the same viewing experience that the IPS panel provides.
The MSI GL62M is priced at $799.00 but was originally $999.00 so you save a great deal on this one. You can check it out HERE.
Lenovo Legion Y520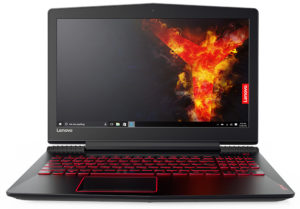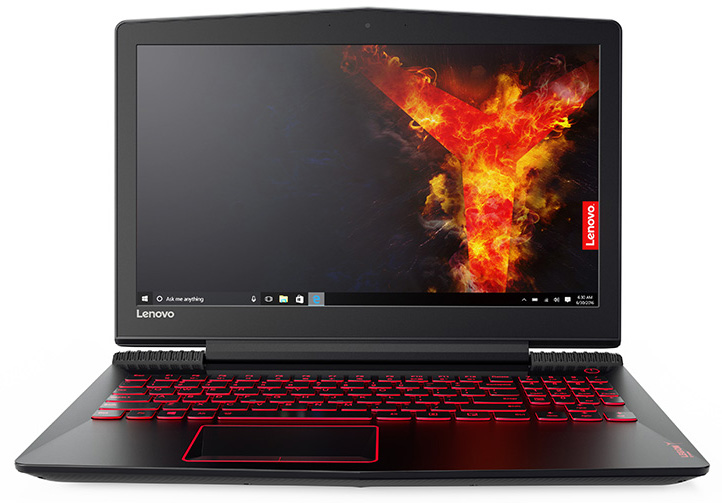 The last but not least on our list of GTX 1050 Ti deals is our favorite Lenovo Legion Y520. The Legion Y520 is currently available for a bit more than the other two models we listed but it still deserves its place. It is one the best budget gaming notebooks we have tested and it was one of the first to drop its price below $1000 when it was a new model.
One thing that the Legion Y520 can boast with is its portability. With a thickness of just 1.01″ (25.8 mm) it can slip into every bag without making it bulky. The Y520 also features dual Harman speakers with Dolby Audio Premium.
The Lenovo Legion Y520 can currently be found for $879.99. You can check it out over HERE.
GTX 1060 notebooks
MSI GT62VR DOMINATOR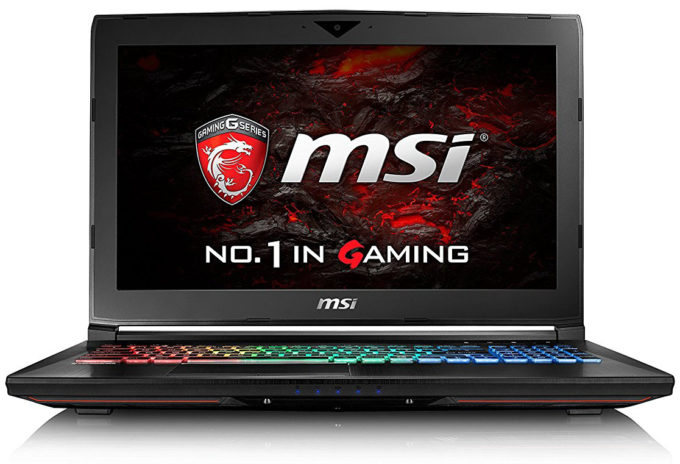 Stepping things up, we will now take a look at some GTX 1060 notebooks the first of which is again a hugely discounted model by MSI – the GT62VR DOMINATOR.
It packs a 6GB version of the GTX 1060 and a 6th gen Core i7-6700HQ. It doubles the RAM to 16GB and swaps the 256GB SSD in the GTX 1050 Ti configurations for a 1TB SSD. Of course, you can add an SSD if you wish to. What we said for the GL62M's display goes for the GT62VR DOMINATOR's too – again a TN panel with an IPS experience.
This notebook cost $1499.00, which is more than double the price of the Acer Nitro 5 but can now be bought for just $1029.00. Check it out HERE.
Acer Predator Helios 300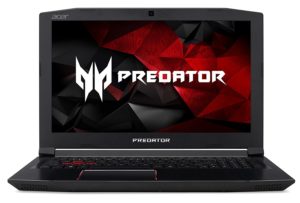 Second on our GTX 1060 deals list is the Acer Predator Helios 300 which has enjoyed the spotlight quite a few times during the past months. It was the most affordable gaming notebook that featured the GTX 1060 for a long time. Now during the holidays the Helios 300 gets some real competition but still remains a bang for the buck.
Unlike the GT62VR DOMINATOR, Helios 300 features a 7th gen Core i7-7700HQ processor and a 256GB SSD instead of a hard drive. The 15.6-inch screen is also a true IPS panel.
The Acer Predator Helios 300 can be yours for $1049.99. It can be purchased from HERE.
Acer Aspire V 15 Nitro Black Edition (VN7-593G)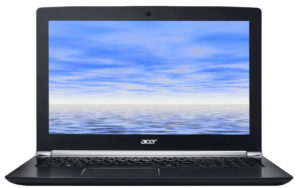 At last, we have reached the end of our list. A second model by Acer in a roll makes it to the list of GTX 1060 laptops – the Aspire V 15 Nitro Black Edition
It comes at a slightly higher price but is still a good option. It features an IPS display with 94% sRGB color gamut coverage and overall good calibration even without our custom-tailored profiles that enhance the viewing experience even further. The Aspire V 15 Nitro Black Edition also features a Thunderbolt 3 enabled USB Type-C port which is still rarely found in lower-end devices.
You can purchase it for $1269.99 at the moment from HERE. A good alternative could be the newly released ASUS FX503 for $1249.00 which comes with the 3GB version of the GTX 1060.