Epson for LaptopMedia: How to choose the right projector for Euro 2016 football summer
The Euro 2016 is pretty close and you are probably looking around for a new TV set for your place so you can enjoy the game with your friends on a big screen. However, TVs are still quite expensive whereas projectors offer absurdly big screen size for half the cost. Here's why our friends from Epson decided to give us and our readers a few tips when looking for a suitable projector for your home or your restaurant/bar, for example. Because let's face it, if you happen to have a huge projector with good picture quality, the chances are you are going to get more customers, and probably friends, to watch the game with you.
You can find Epson's projectors here: http://amzn.to/1TKBkbB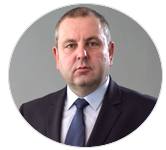 Here's what Mr. Vladimir Georgiev from Epson has to say about projectors:
Installing a projector in the restaurants with outdoor terraces, it is a perfect way to attract more customers during the upcoming UEFA Euro 2016 and other sports competitions. If there are owners or managers of venues among your customers, you can help them with some basic tips:
– To choose a projector with high light output, 3000 ANSI lumens at least, so they can project in the highlight zones
– To put the projector in a place as dark as space allows
– To choose a short-throw or ultra-short-throw projector to avoid the shadows on the projection surface if there is a small space
– To choose a projector with WXGA and WUXGA resolution for optimal image quality
– To protect the projector against dust and rain
If you have customers who want to watch football matches at home, here are some useful tips for them:
– If they have bright spaces or if they want to use the projector both at home and in the office, they can choose a model with WUXGA resolution (e.g. Epson EB-U04 or Epson EB-U32)
– If they can create an environment without light, then they can choose for a Home Cinema model with a higher contrast ratio
– When they choose a product, in order to the projected image to be fluid, they must look for the frame interpolation that is one of the important characteristics
– If they want to benefit from high quality and easy for the eyes images, the White and Colour Light Output must be equally high
– The projector should be positioned perpendicularly on the projection surface designed to maximize the quality of the projected image.
Having in mind all of this, you can choose the right projector from here: http://amzn.to/1qINgyP