First impressions of the latest gaming flagship – Alienware 17 R3 (Late 2015) – hardware out of this world!
The all new, latest and most powerful Alienware laptop ever is now (finally!) in our lab. We're talking about Alienware 17 R3 with Intel Core i7-6820HK, NVIDIA GeForce GTX 980M and up to 32GBs of RAM (although our unit has "just" 12GB). The top configuration is equipped with a 17.3-inch 4K IGZO IPS screen, however we think that mobile GPU performance hasn't yet reached the level needed for enjoyable gaming at 3840 x 2160 resolution – when you spend a substantial amount of money it won't be make you happy to have to reduce the graphics settings of your favorite game below Ultra. In any case, we'll check that again in our in-depth review.
You can check the current price of Alienware 17 R3 here: http://amzn.to/1XtyVQJ

Design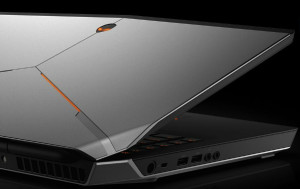 Alienware 17 R3 isn't the smallest notebook out there. It's not even small for a representative of the gaming category. In anticipation of its overclocking capabilities, many will be glad to hear that. While we're on that, check out our overclocking test of the 15-inch Alienware:
http://laptopmedia.com/highlights/overclocking-the-new-alienware-15-r2-late-2015-with-nvidia-geforce-gtx-980m/
Alienware 17 R3 weighs 3.78 kg and it's 34.4 mm thick. We have the same iconic design motifs, aggressive lines and glowing elements as in its predecessors. Of course, all of the lights can be controlled using the AW Command Center application – you can change the colors depending on your mood and likes. The keyboard is comfortable and provides good tactile feedback. The whole body seems sturdy and reliable, as one would expect – Alienware has used carbon fiber in order to add rigidity and durability to the construction materials.

Performance
In addition to the aforementioned high-end hardware, Alienware 17 R3 sports M.2 PCIe NVMe storage for its boot partition. We could not help putting it to the test as soon as we got it – the results we got didn't fail to impress – just take a look below. In short, your applications, games, large files and everything else will load instantly. Of course you have an HDD as well – in our case it's 1TB.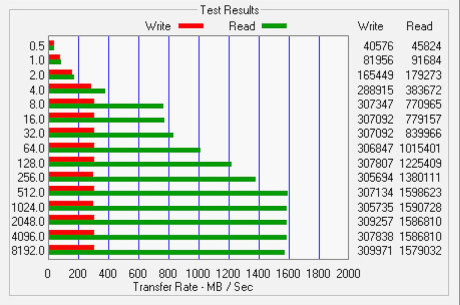 Intel Core i7-6820HK is the leading CPU on the mobile market, and GeForce GTX 980M is the fastest laptop GPU. We also got DDR4 RAM at 2133 MHz.
You'll find detailed benchmarks as well as in-depth display, sound and battery tests in our upcoming review. If you need to know something specific about Alienware 17 R3, don't hesitate to share it in the comments section.

You can check the current price of Alienware 17 R3 here: http://amzn.to/1XtyVQJ

Specs Sheet
The specs sheet provided below is for the model used in this review. Hardware specification may vary depending on your region.
CPU
Intel Core i7-6820HK (4-core, up to 4.10 GHz, 8MB cache)
RAM
12GB (1x 8192MB + 1x 4096MB) – DDR4, 2133MHz
GPU
NVIDIA GeForce GTX 980M (4GB GDDR5)
Storage
1256GB – 256GB SSD + 1TB HDD (7200 RPM)
Display
17.3-inch – 3840 x 2160 (4K), IPS, IGZO, matte
Optical drive
–
Connectivity
LAN 10/100/1000 mbit/sec, Wi-Fi 802.11ac 2×2, Bluetooth 4.0
Features

3x USB 3.0
built-in Full HD (2.0MP) Web camera
built-in microphone
HDMI 1.4
Mini Display port
RJ-45
9 in 1 card reader
keyboard LED backlight
Alienware Graphics Amplifier port

Battery
8-cell Lithium Ion (92 Wh)
Weight
3.78 kg